Pacific Rim Uprising, the sequel to the hit science fiction film, is arriving in theaters March 23 and as part of its massive promotion, Legendary Pictures and Universal Pictures launched a contest offering two fans a chance to appear in the film. Competitors for the two spots will be chosen based on their submissions (cosplay, fan art, essays, and more) and will be flown to Los Angeles to appear in a Hall of Heroes segment of the film. Ten runners-up will be chosen to have their names included in the end credits.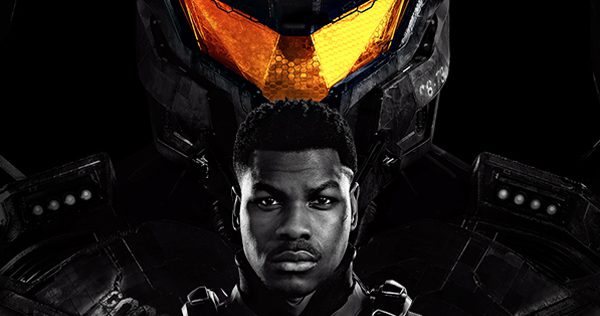 Star John Boyega (Star Wars: The Force Awakens, Detroit) announces the contest in the YouTube video below. Fans can also join Jaeger Academy where they can sign up for pilot training, gain access to contests, exclusive content and more here.
The official summary of Pacific Rim Uprising:
The globe-spanning conflict between otherworldly monsters of mass destruction and the human-piloted super-machines built to vanquish them was only a prelude to the all-out assault on humanity in Pacific Rim Uprising.

John Boyega (Star Wars: The Force Awakens) stars as the rebellious Jake Pentecost, a once-promising Jaeger pilot whose legendary father gave his life to secure humanity's victory against the monstrous "Kaiju." Jake has since abandoned his training only to become caught up in a criminal underworld. But when an even more unstoppable threat is unleashed to tear through our cities and bring the world to its knees, he is given one last chance to live up to his father's legacy by his estranged sister, Mako Mori (Rinko Kikuchi)—who is leading a brave new generation of pilots that have grown up in the shadow of war. As they seek justice for the fallen, their only hope is to unite together in a global uprising against the forces of extinction.

Jake is joined by gifted rival pilot Lambert (The Fate of the Furious' Scott Eastwood) and 15-year-old Jaeger hacker Amara (newcomer Cailee Spaeny), as the heroes of the PPDC become the only family he has left. Rising up to become the most powerful defense force to ever walk the earth, they will set course for a spectacular all-new adventure on a towering scale.

Pacific Rim Uprising is directed by Steven S. DeKnight (Netflix's Daredevil, STARZ's Spartacus) and also stars Jing Tian, Burn Gorman, Adria Arjona and Charlie Day. #JoinTheUprising #PacificRimUprising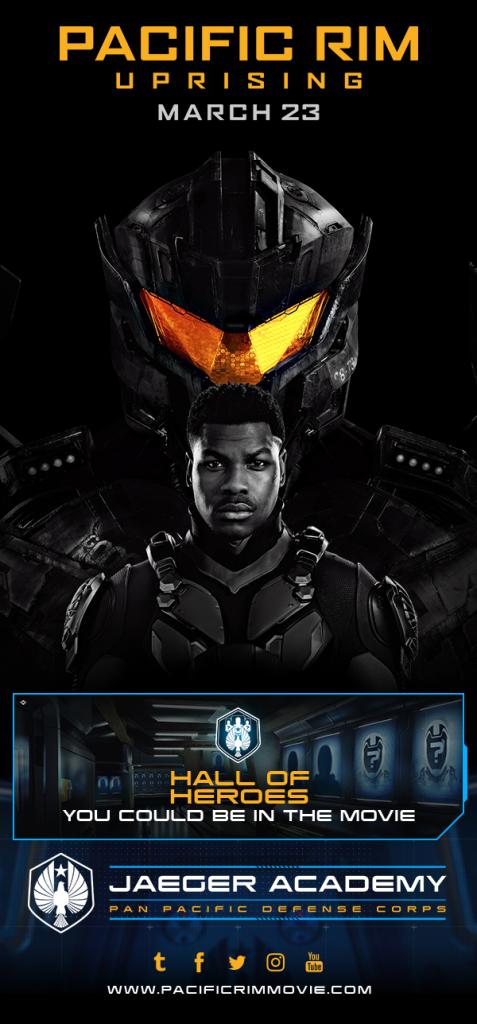 Pacific Rim Uprising is directed by Steven S. DeKnight based on a screenplay by Emily Carmichael & Kira Snyder and Steven S. DeKnight and T.S. Nowlin and based on characters created by Travis Beacham. It is produced by Thomas Tull, Mary Parent, Jon Jashni, Cale Boyter, Guillermo del Toro, John Boyega, Femi Oguns with Eric McLeod serving as executive producer.