Bob Pennington, one of the real-life heroes portrayed in the new Warner Brothers release 12 Strong: The Declassified Story of the Horse Soldiers, believes it was his faith in God that helped his team accomplish what many call a miracle mission.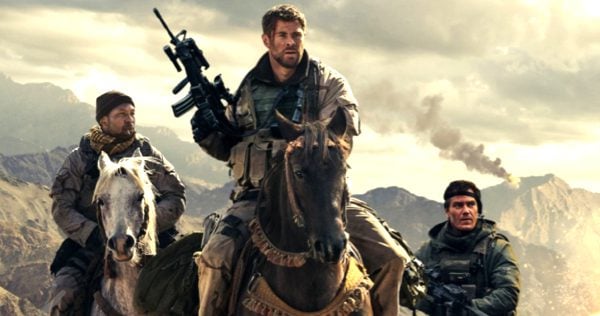 "We easily should have been killed several times," he said. "I always thank Him for watching over me and I still do. Even beyond the film, we did more harrowing things and in each case, I believe there was some divine intervention."
The retired Chief Warrant Officer, played by Michael Shannon (Noctural Animals, The Shape of Water) in the film, was one of 12 Green Berets, including Mark Nutsch, played by Chris Hemsworth (Thor), who dropped into Afghanistan after the terrorist attacks of September 11, 2001. Their effort to align with Afghan factions, the North Alliance, against the Taliban and Al Qaeda is the basis behind the film, although many character's names were changed.
During what was a intensely delicate mission, including hours on horseback on goat trails beside steep mountains in terrain littered with mines, Pennington held on to a God-inspired confidence that the team would make it home safely.
"God wants you to have confidence and believe that He's right there beside you," he said. "That's how I looked at it. I absolutely believed, 'Hey, we can make it out of here and we can do the job that we need to do.'"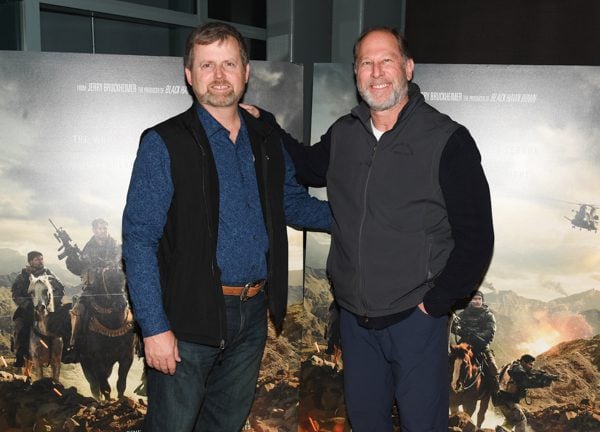 Pennington and Nutsch, who were a strong team through the Afghanistan mission depicted in the film, are also planning to write a book from their perspective, a companion piece to Doug Stanton's Horse Soldiers, which the screenplay was based on. While the movie focused mainly on the heroic actions of the American soldiers, he hopes the book will give more credit to the united front of Afghani factions that came together to fight Al Qaeda.
"It will show the spirit between the Afghans and the Americans coming together," he said. "We had these area command meetings and we brought all these faction leaders together and said, 'We can't win unless we all fight together. It has to be this way. This is the only way. You guys need to put your differences aside and let's coordinate our successful battle'
Beyond the mission, he said his faith has only been made stronger through additional deployments, battle injuries and personal tragedy. He lost his beloved wife, Michelle, who kept the home fires burning for 30 years, in 2012. He credits her and his current wife, Lisa, along with all the families supporting military members.
"People call me a hero but I gave more credit to my wife in taking care of the kids while I was gone and making sure they had everything," he said. "Special forces teams, they constantly deploy all over the world, in 90 plus countries. It isn't just those teams that are by themselves. Their families have their back. The military itself is a strong-knit family and very faith-based."
12 Strong releases Friday, January 19. It was directed by Nicolai Fuglsig and produced by Jerry Bruckheimer (the "Pirates of the Caribbean" films, "Black Hawk Down"), together with Molly Smith, Trent Luckinbill and Thad Luckinbill under their Black Label Media banner ("La La Land," "Sicario"). For more information, visit the film's website.