After a box office run that brought in more than $40 million, the Sony Animation/AFFIRM Films film The Star releases on home video this month. Featuring the voices of Steven Yeun, Gina Rodriguez, Zachary Levi, Keegan-Michael Key, Kelly Clarkson, Patricia Heaton, Kristin Chenoweth, Tracy Morgan, Tyler Perry, and Oprah Winfrey, it tells the story of the Nativity through the eyes of the animals involved.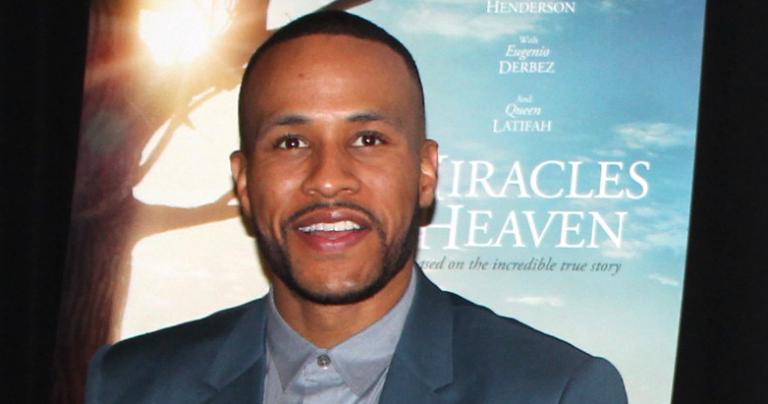 Executive Producer DeVon Franklin (Miracles From Heaven) spoke to Reel Faith about what drew him to the project, his role in faith-based entertainment, his upcoming release, The Impossible, starring Chrissy Meitz (This Is Us), and calling for favors from his Hollywood friends.
What appealed to you about doing an animated film?
I always wanted to do an animated movie and there really hadn't been one of faith from a mainstream standpoint done since the Prince of Egypt. It was such a long time ago. I also feel like when you look at family faith animation, that's a big part of it, but when you look at the faith sector of that, it felt like an underserved market. So being able to do animation was a great opportunity. And The Star, it's the greatest story ever told and what better way to tell than from the animals' point of view?
The film did remind me of The Prince of Egypt with the all-star cast and even Mariah Carey on the soundtrack. Were you able to secure the voice cast based on relationships you had developed?
Yes, you know I had a relationship with a lot of the cast members, obviously Mariah, Oprah, Tyler, and Gina Rodriguez. Yes, it was a big part of bringing the movie together when you know personally and kind of articulate the value of it and kind of twist their arm a little bit and say, "Come on, do me a favor!" Thankfully, they were all very willing and I'm incredibly and eternally grateful.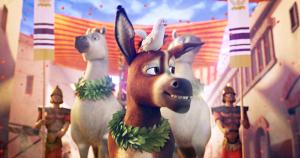 What was the studio's reaction to how The Star performed?
The studio was happy. In this day and age, when no one loses money, everyone's happy. So I can tell you that no one lost money, so everybody's happy.
You're part of a faith-based entertainment renaissance. How does it feel to be a part of it and what's encouraging to you?
It feels great. I can tell you that it's certainly not easy, but the industry is very, very open and embracing of the space. For me to be a part of it and to be able to make movies at the highest level and continue to bring the space to the mainstream, help elevate the quality, it's a blessing. I'm very, very excited about that and incredibly committed to doing it. I know it's a very rare opportunity so I take it very seriously. On the other side, the goal is to really motivate and inspire people and use entertainment as the best way to do that.
I know you're gearing up for The Impossible and you just signed Chrissy Meitz.
That movie, I'm so excited, I'm literally excited. I'm literally getting ready to go to Winnipeg where the movie is shooting. It is freezing cold up there. They call it 'Winterpeg' for a reason. Chrissy is an awesome talent and we're so blessed to have her. This particular movie is all about the power of faith. It's a mother who prayed her dead son back to life. In the doctor's record, it is a medical record that said "Patient dead, mother prayed, patient came back to life." When I heard about, I thought, "I have to tell this story." It is just so powerful. I'm grateful for it. We're going to be coming out next year. We're getting ready to announce the date, so I'm not going to steal the thunder from Fox, which is the studio that I have my deal at. This is my live-action follow-up to Miracles From Heaven. If you loved Miracles From Heaven, I guarantee you're going to love The Impossible.
And this is the third in a trilogy? Didn't it start with Heaven is For Real?
Yes, this is the trilogy of these miraculous stories. I think audiences will just be blown away when they see this story and the power of it.
For more coverage of The Star, click here.
Watch Oprah Winfrey talk about her role in the film in this video.