The dark cloud following Ted Kennedy throughout his political career is fully explored in the dramatic and explosive Chappaquiddick, now in theaters. The ensemble piece directed by John Curran stars Jason Clarke as Kennedy, Kate Mara as Mary Jo Kopechne, Ed Helms as Kennedy's cousin Joe Gargan, Bruce Dern as Joe Kennedy, and Jim Gaffigan as attorney Paul F. Markham.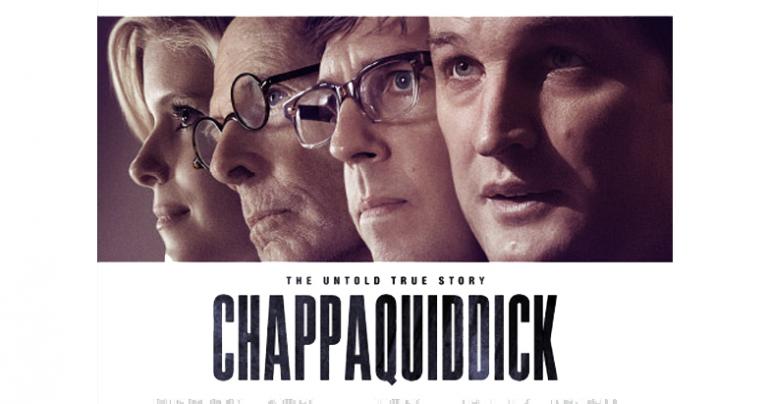 The film is the first project from a new production company founded by former major league baseball player Mark Ciardi. In this exclusive interview, he talks about getting the story to the screen and whether the film leans left or right on the political spectrum.
This film is a little departure from the inspirational dramas you have been known to release ((The Rookie, Secretariat, Miracle). Why did you decide on Chappaquiddick?
I started a new independent company, a private equity about three years ago, and we set out to go find movies that we wanted to finance and produce. Chappaquiddick was the first project that we acquired. We had read the script and were blown away, acquired it and went on the path of making it. It was a, a really a two-and-a-half year process from the time we got the script to getting it on the screen. And it's a huge effort. We wanted to get this movie just right, so we could appeal to really kind of a broad audience and try not to make it for the left to the right, but really wanted to just make the truth in this whole thing and lay it out for people.
Ted is not sympathetic in the film but I also didn't feel it was unfairly bent against him.
Yeah. We try to have a lot of nuance with the film. You have an image of the three of the brothers being talked about in this family portrait. The older son, Joe Jr., dies in combat and JFK was assassinated, and then young five year-old Ted and that that sets up the movie, the pressures he has. He's the last son, and then add an ailing Joe Kennedy, and then this incident happens and it's all with the backdrop of the moon landing, which is incredible to think that this happened right then. In a lot of ways, it gave Ted great cover, media-wise on this. It's remarkable how it plays out,
What has been the reaction?
The reaction has been amazing. We sold the film in Toronto and back in September and we toyed with kind of releasing it in the fall and just didn't. We were kind of rushing the marketing, so we decided to move it to April and it's given us time to kind of present, make a really compelling campaign and screening and lots of festivals. We went back to Martha's Vineyard a to show it three times a month. It was in the film festival a couple of weeks ago and the praise and both sides of the aisle. You've got conservative publications that honestly never thought Hollywood would make a movie like this and are gravitating toward it, as well as liberal publications and audience members. Like you said, you have to go in with emotion, and set up characters or it's just going to feel one dimensional. And you know, this movie should make you think and make you change your feelings in and out of this movie. It's not flattering at all, but at least there was some understanding of events in the context that it was in.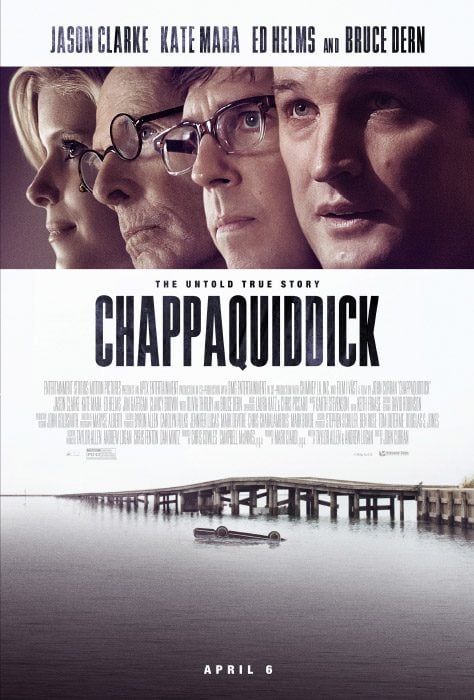 If it's getting praise from both sides of the aisle, it may be just a testament to the artistic value of it and how well done it's done.
We didn't want to preach and go into and just completely vilify someone. It doesn't make an interesting movie. And we wanted to have something that challenged the audience. Ed Helms plays a fantastic, under the circumstances, moral compass of the film. He is known for comedic performances and he was I think the unsung hero of the film. Then you have Bruce Dern playing Joe Kennedy and he says five words in the movie, but they are powerful and he has tremendous, tremendous scenes with Ted that are very memorable.
Most of your films would fall into the inspirational category. What do you think people will walk away from when this movie that's as we say it's not quite as inspirational?
I'm really drawn to history and just reading the script, I couldn't believe it. On the surface, it's a thriller. If you didn't know anything about Chappaquiddick, it's a true story and if anything, a cautionary tale in some ways—the abuse of power, questioning authority, questioning our leaders and expecting more. And it doesn't have to be the left or right, history tends to repeat itself. There's a line in the movie when Ted asked a Sorensen speechwriter, "How do you think this is going to play?" And he says, "I don't know, it'll be, you know, for, for others to talk about." Now we're almost 50 years later and still talking about this movie and it feels more relevant today in light of the Me Too movement or abuse of power.
Along with Ed, it was interesting to see Jim Gaffigan in a serious role.
Yeah, he did great. I mean it was, you know, him and Ed were kind of a team, you know, these guys are both comedians. So John Curran, our director wanted to get, he wanted to go against the grain for these characters. And he realized that there's going to be moments of levity, especially when they're in the compound and that these guys can mine those moments. And they did. There's a certain lightness to some of the moments and performance. And those guys just dialed it in and out really well. Jim, we became friends on the set. He's so funny. Between scenes, there's obviously a lot of time, downtime, and he would just hang out on set and make us laugh. But he's so appreciative to getting a role like this. And he's really great in it. It's nice having people surprised at choices and performances.
We mentioned those two and Jason Clarke's also that seem like they could be career maker or significant milestones.
Yeah, I think Jason Clarke should be considered even though we're early in the awards season, but for next year. I would put his performance up against anyone who was nominated last year. I think he would fit right in there.