Paul, Apostle of Christ, which starred James Faulkner (Downton Abbey) and Jim Caviezel (The Passion of Christ) and garnered earned $17 million at the box office, recently released to home video through digital outlets and DVD/Blu-Ray. The release includes 15 minutes of bonus material including deleted scenes, a look at the special relationship between Paul and Luke, and scenes from a scriptural visualization of Saul's story of conversion.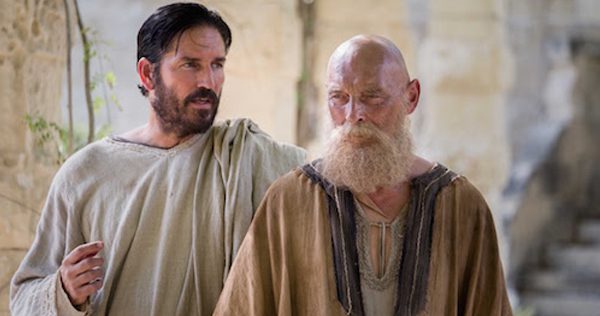 The film is directed and written by Andrew Hyatt (Full of Grace, The Last Night) faithfully following the scriptures. The film is executive produced by Eric Groth, president and CEO of ODB Films. The film is produced by TJ Berden and David Zelon. Paul, Apostle of Christ is presented by AFFIRM Films, a Sony Pictures Entertainment (SPE) company, in association with Giving Films, presents an ODB Films production in association with Mandalay Pictures.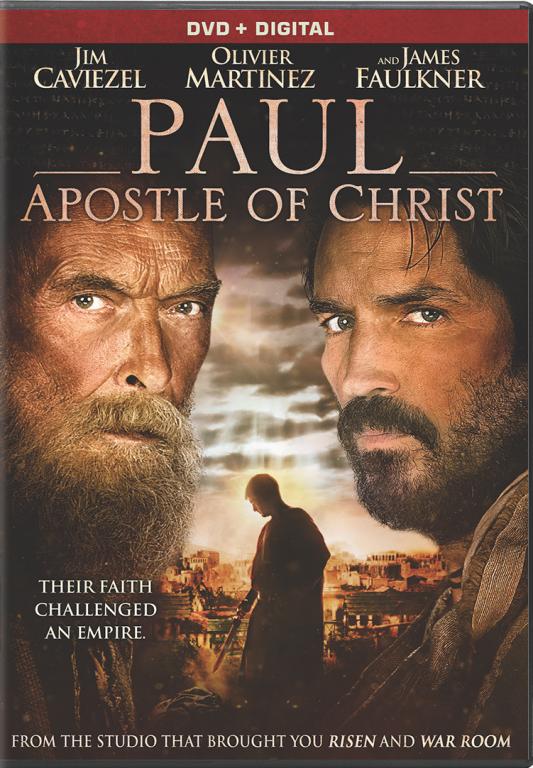 Bonus Materials Include:
Deleted Scenes: Two deleted scenes, "Crucifying The Servants of God" and "Followers of The Way," portraying Saul's life as a persecutor of Christians.]

The Living Word: "Saul's Conversion" which dives into Saul's conversion through a scripture visualization of his journey; and "Paul's Letter," showing the wisdom of Paul's words spoken by James Faulkner which bring to light the power of faith.
Three Featurettes: "Recreating First Century Rome," "The Path of The Apostle: Adapting Paul," and "An Extraordinary Friendship: Luke & Paul." Viewers will be engulfed in the timeless beauty of Malta as the cast and crew walk through how they created first century Rome. Director Andrew Hyatt, Jim Caviezel and the cast and crew talk about their journey of faith and share how they used scripture to piece together Paul's story on screen. Jim Caviezel and James Faulkner also speak to the evolution of their characters and this unwavering friendship.
View a ten-minute clip from the film below.