Following the jaw-dropping conclusion of Avengers: Infinity War, underrated superhero Ant-Man re-emerges, helping audiences to laugh and have fun again, in Ant-Man and The Wasp, releasing Friday. During the all-star superhero fight against Thanos, many wondered where Scott Lang, who fought in Captain America: Civil War, might be holding up. The new film, directed again by Peyton Reed, wastes no time in answering that question and then reuniting Lang with Dr. Hank Pym (Michael Douglas) and Hope Van Dyne (Evangeline Lilly), now fully embracing her own calling as The Wasp.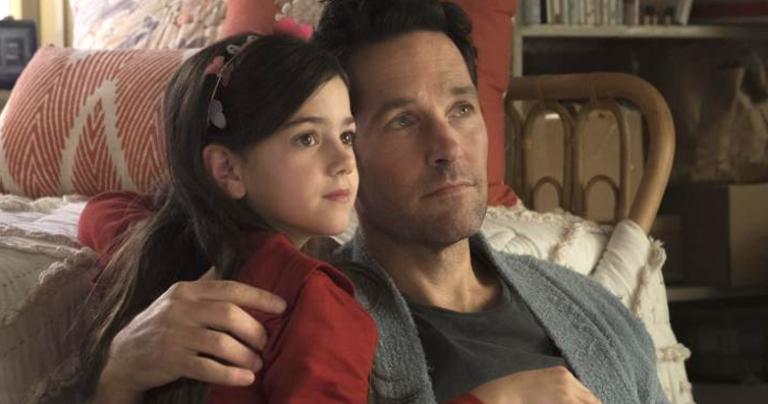 Having lost his wife Janet Van Dyne (Michaelle Pfieffer), the original Wasp, in the Quantum Realm thirty years earlier, Pym holds out hope that she's still alive. Through a random dream from Lang, he suspects she's reaching out through Lang's own Quantum Realm visit and initiates a rescue mission that places the trio on the radar of some corporate criminals led by Sonny Burch (Walter Goggins) and a mysterious Ghost (Hannah John-Kamen) seeking revenge.  Lang's X-Con Security Crew Luis (Michael Peña), Kurt (David Dastmalchian) and Dave (Tip "T.I." Harris) return, offering assistance and comic relief. Randall Park (Fresh Off the Boat) also provides a few laughs as FBI Agent Jimmy Woo. He's a dedicated company man, comically naïve, obsessed with Lang's magic tricks, and curiously, outs himself as a "youth pastor."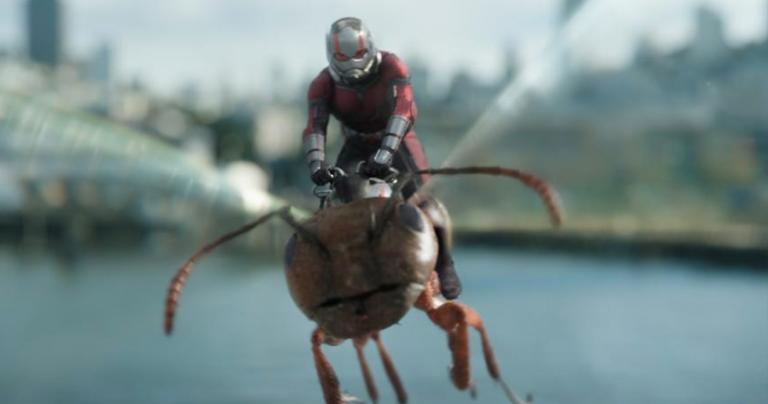 The film is a visual effects spectacle, using oversized and shrinking effects to keep the action going. It's every visual you'd ever want to see in a movie about a shrinking superhero (thankfully devoid of overgrown spiders, which just honestly creeps me out). At one point, Lang grows to his largest size (think King Kong), pursuing a villain in the San Francisco Bay. Speeding cars shrinking and expanding also adds an additional element to the otherwise typical car chase through the city streets.
Lilly as The Wasp is a pro, displaying combat skills on par with Marvel's other female hero Black Widow. In fact, a Wasp movie might seem like a natural next step but splitting up the chemistry of this team would be a shame. The banter and bond between the hero and his colleagues are a solid part of the movie's charm. Lang also has his daughter and a good relationship with his ex and her new husband, making Ant-Man probably the most family-oriented and likeable superhero in the Marvel Cinematic Universe. The lengths he goes through in the first part of the film for his daughter is probably one of the coolest things ever.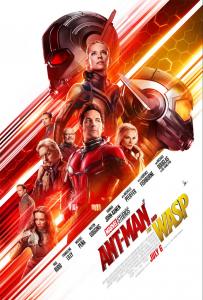 I've long been fascinated by the science-fiction themes of shrinking and enlarging, so the first film became one of my favorite Marvel releases, and this sequel is an impressive follow-up. Rudd continues to prove himself to be an inspired casting choice, displaying an everyman accessibility and drawing capably from his comedy background. Douglas, playing the curmudgeon, is the perfect straight man for his quips to bounce off.
As with other Marvel offerings, there are two bonus scenes, one mid-credits and one post, which answer the final question of when this story happens in relation to the rest of the universe and if the Infinity War affects them. We know Ant-Man and the Wasp will return, whether in the next Avengers or in their own next chapter. I for one will be thrilled to see it.