Pinnacle Peak has just released the first look at its modern retelling of the Louisa May Alcott's classic novel Little Women starring Lea Thompson (Back to the Future, Caroline in the City), along with Sarah Davenport as "Jo," Melanie Stone as "Meg," Taylor Murphy as "Amy," Allie Jennings as "Beth," Ian Bohen (Teen Wolf) as "Freddy," Lucas Grabeel (High School Musical, "Family Guy") as "Laurie," and Bart Johnson (High School Musical) as "Papa March." The film will arrive in theaters Sept. 28.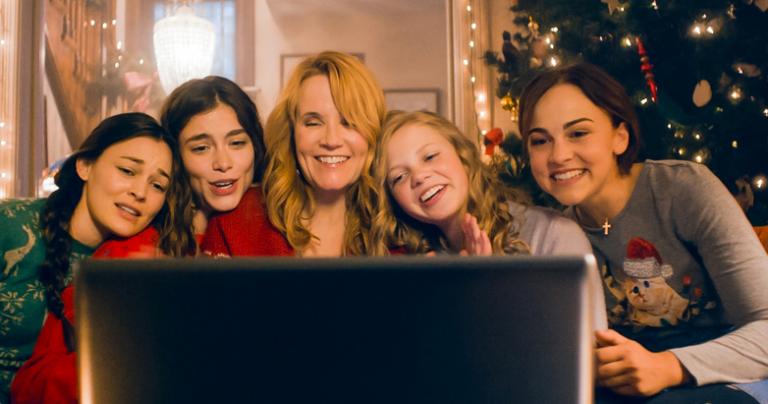 Little Women, directed by Clare Niederpruem (The Outpost) is the first release from Arizona-based Pinnacle Peak, developed to bring inspirational movies to theaters. The official synopsis follows:
Little Women is a celebration of the female voice and the bond of sisterhood—adapted by Clare Niederpruem and Kristi Shimek, directed by Clare Niederpruem, and featuring cinematography by Anka Malatynska.

Maclain Nelson produced the film with Main Dog Productions (Kristi Shimek, Steve Shimek and David Wulf), in association with Marybeth Sprows, Chris Donahue and Paulist Productions. Little Women will release in theaters nationwide on September 28th.

On the 150th anniversary of the beloved classic (published in 1868), a modern retelling of Little Women dares a new generation to dream with their mothers, sisters and friends. From girls playing in the attic to women living with purpose, the March sisters—Meg, Jo, Beth and Amy—are committed to always supporting each other. Yet growing up sometimes means growing apart.

An aspiring writer, Jo leaves for New York determined to publish a novel, but her editor challenges her to write about something more interesting—her family. When tragedy brings the sisters back home, sticking together takes on new meaning. As Jo comforts her sick sister, Beth asks for one thing: a story.

Jo knows the perfect one … by heart.
Watch the official trailer here: