In the new Sony Pictures Classic release, The Wife, acting powerhouse Glenn Close disappears into the role of Joan Castleman, the shy, unassuming wife of Great American Novelist Joe Castleman (Jonathan Pryce). The story, adapted from the novel The Book by Meg Wolitzer, centers on Joe as he is awarded the Nobel Prize for Literature. Joan, a longtime pillar of strength for her talented husband, begins silently questioning her place and the future she abandoned for love.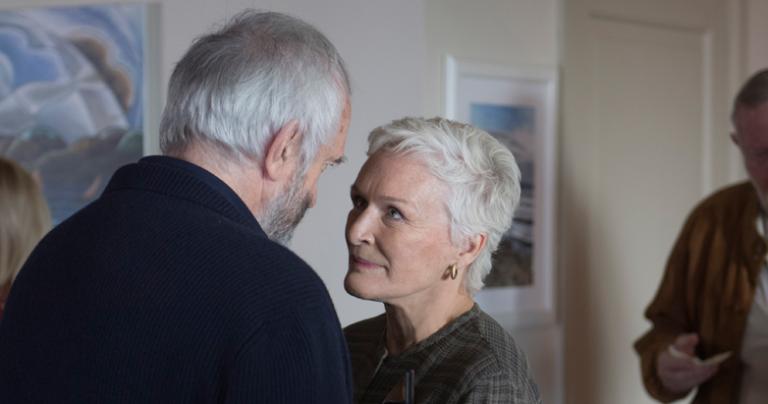 Close, who famously portrayed a woman who "will not be ignored" in Fatal Attraction, capably captures the essence of a matriarch who recoils from the spotlight. So often, her eyes carry the pain, pride, horror, and rage Joan experiences during this chapter in the couple's life together. In every scene, she's a mesmerizing, powerful force, delivering a master class on acting for viewers to marvel over. You can't take your eyes off of her. Pryce, as the self-inflated writer, soldiers through flashes of humility to rest comfortably in his own importance. Both guide viewers on a journey of emotions, culminating in an unforgettable final act.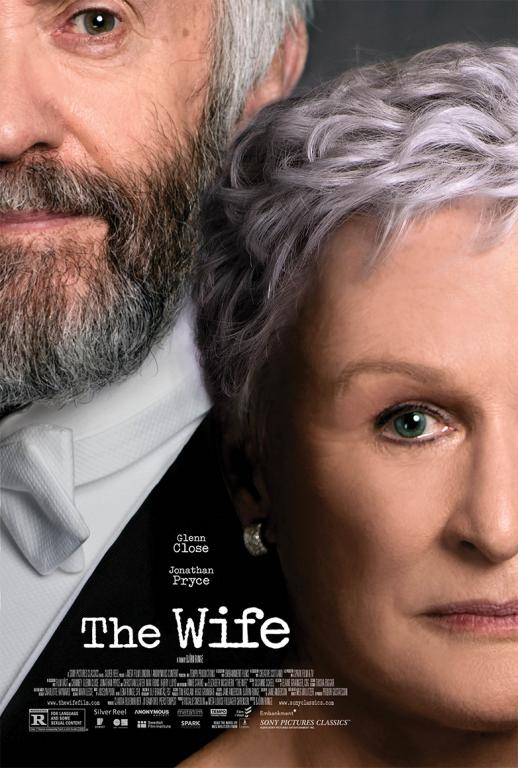 The Wife, directed by Björn Runge, is set in the early 90s, but spotlights issues that remain relevant, if not more so, such as gender inequality, infidelity, and strengths and weaknesses of the marriage bond. Joe's son David (Max Irons), also an aspiring writer, harbors his own pain, yearning for his father's approval, and to establish his own voice. Nathaniel Bone (Christian Slater), a journalist and hopeful biographer, strikes the match near the virtual dumpster fire of emotions.
The couple's journey, also chronicled in flashbacks featuring Harry Lloyd and Annie Starke as younger versions, is a captivating drama from start to finish, destined to be one of Close's finest and most notable performances.