Like director Harold Cronk's earlier two God's Not Dead films, God Bless the Broken Road, releasing this week, is very much a message movie. Instead of pitting Christians against militant secularists. This time, however, the battle rages closer to home, more specifically in the heart of Amber Hill (Lindsay Pulsipher). A recent military widow, she grapples with a shrinking income, raising a child, and navigating a harsh, lonely world.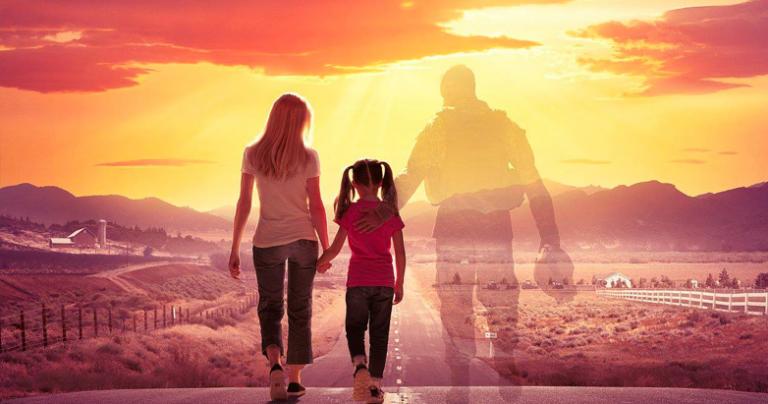 Full of pain and doubt, Amber withdraws from her church family. Her friends (portrayed by Jordin Sparks and Robin Givens) continue to reach out to her, but picking up the pieces of her life, a livable way forward seems out of reach. In the meantime, in a Doc Hollywood-type of slant, Cody Jackson (Andrew Walker), a race car driver on probation, is sent to the small town to train with Joe Cartier (Gary Grubbs). Walker, a veteran of Hallmark Channel rom coms, woos his way into Amber's guarded heart as she crawls back toward God.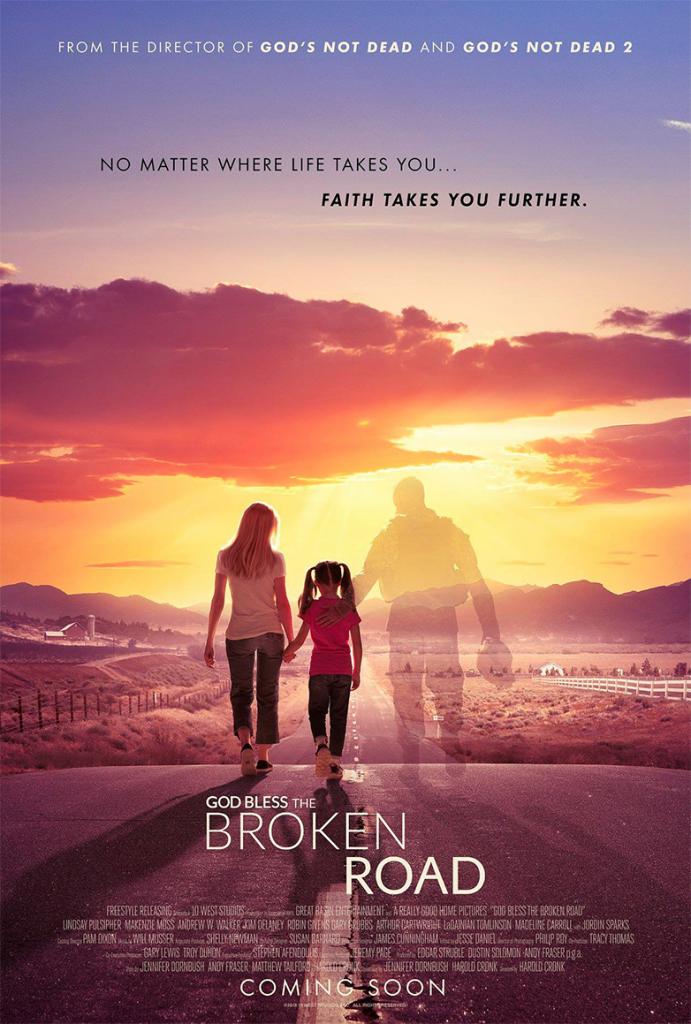 Inspired by the Rascal Flatts song, the film features two parallel love stories, with Amber's broken heart squarely in the center of two pursuers, God and Jackson. Will she find the way back to happiness, peace and faith?
Although the small town setting is simple, God Bless the Broken Road deals with a larger issue, the complexities of the human heart as it relates to pain and suffering. Why does it rain on the just and the unjust? Why doesn't loyal devotion to God give someone a pass on living through the worst life has to offer? Can God be truly be trusted to deliver? Does He listen?
For many who have struggled with these concepts, the film is a visual sermon and reminder of purpose, tracing the faithfulness of God through uncertainty. Everything doesn't always necessarily fall back into one neat little "happily ever after" on this side of eternity, but there's no arguing with ordering steps, divine connections, and unwavering love.
God Bless the Broken Road releases Sept. 7 through 10 West Studios.