Would you be willing to die for your beliefs? Would you be willing to let your child die for your beliefs? The Children Act, based on the novel by Ian McEwen's 2014 novel, explores topics of hospital authority vs. religious convictions in a dramatic showcase of superior acting talent.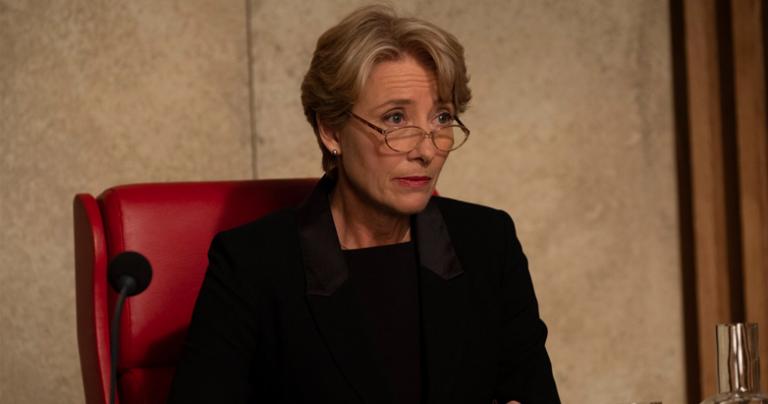 Emma Thompson delivers a riveting performance as Fiona Maye, a judge in the High Court of Justice of England and Wales, who encounters a case of a Jehovah's Witness family refusing a blood transfusion for their 17 year-old son Adam (Fionn Whitehead). Instead of succinctly delivering what should be an uncontested verdict for the hospital, Maye insists on visiting the young man's bedside. That brief connection sets the final act forward as Adam's doubts begin to surface, along with feelings for his judicial savior.
"God has given life and only God can take it away," Fiona remarks in an early case of the story, but then soon she herself is wrestling with that same thought. By insisting on a blood transfusion, she may indeed be saving a physical life but spiritually destroying a young man's faith, who will in turn be shunned by his family and community.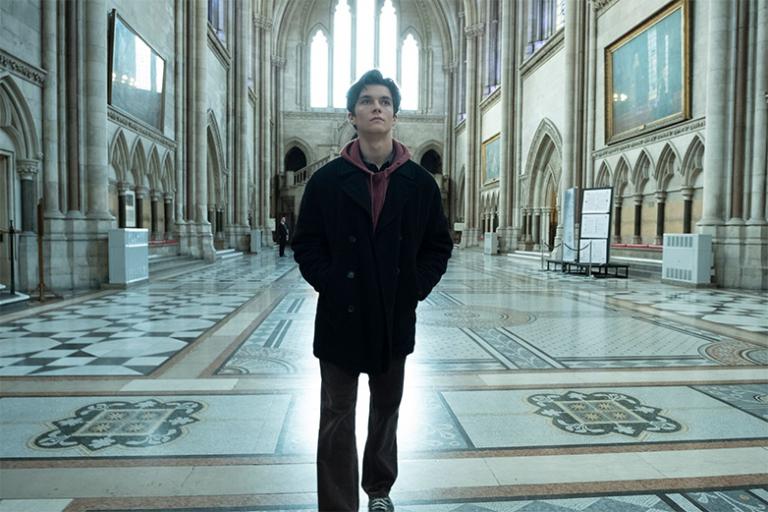 Fiona, who has grown apart from her longtime husband Jack (Stanley Tucci) and considering separation, is silently fixated on the moral code of the young believer while he in turn admires a worldview that seems to care more about his well-being than his parents'. The interaction and affect they have on each other's choices impact each of their lives. Whose worldview will ultimately win?
Thompson commands attention as the judge, showing strong determination without unnecessary drama throughout the story. When her emotional dam begins to break and her true concern for Adam is revealed, however, viewers feel every tear that escapes her otherwise steeled resolve. Whitehead capably portrays a curious, weak, and questioning young man, seeking validation and affection.
The Children Act, directed by Richard Eyre, is a well-crafted film featuring masterful performances by Thompson and Whitehead. Tucci, who is always a welcome addition to film such as this, is mostly there for support.