During the American Music Awards airing live tonight on ABC, music legend Aretha Franklin, who passed away earlier this year, will get a gospel tribute fit for a queen. Donnie McClurkin, CeCe Winans, Mary Mary, and Ledisi, under the direction of AMA band director Rickey Minor, will lead a tribute based on Franklin's gospel music contributions. Prior to the event, McClurkin reflects on his friendship with Aretha and the legacy she left.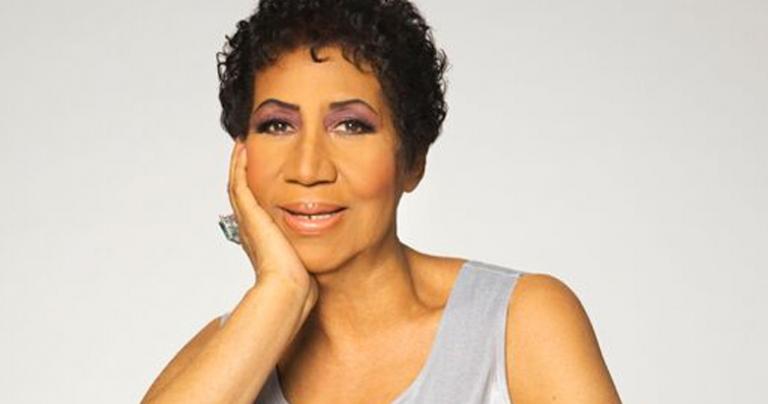 What type of impact did Aretha have on you? Did you know her? What it means to be a part of this tribute?
I knew her personally and that's what made it all the more surreal to be asked.  Somebody that you listened to since you were seven years old in 1966 and hearing her songs on the 45s, then getting to know her, her getting to know you. That was, that was really surreal and that's what makes this tribute all the more special and sensitive since it was someone I got to know.
What are you singing?
It's a combination of songs that myself, Gladys Knight, CeCe Winans and Ledisi, like a minute or a minute and a half of each song. It's a combination of songs that we're going to put together just to see as much of the music that we can cover. And it's all gospel.
You're not doing Respect and all that, you're doing the Amazing Grace record.
Yeah. We wanted to take people back to Aretha, to the start of Aretha, to the four year-old girl that was playing the piano in the father's house, to the 14 year-old girl that did her first solo recording of never grow old. We wanted to take them all the way back to the very root and foundation and that's what it's going to be. You couldn't find a better group of people. Just to hear Gladys Knight sing 'Amazing Grace,' wow!
The interesting thing about Aretha was she reached the pinnacle of success in the music industry, she was a music icon, and yet she never really left those gospel roots. She seemed to bring gospel with her everywhere.
Absolutely. Everything that she did had a gospel signature to it. Every song that she sang, from Respect to Chain of Fools to Natural Woman, to Say a Little Prayer, you can always pinpoint it because she put the gospel flair to it. In 1998 Grammy awards and she did Pavarotti's part, it was opera, but she put the gospel to that. Singing with Mick Jagger on the Jumping Jack Flash soundtrack at the end of Jumping Jack Flash, she said, 'Hallelujah.'
What will you miss about her personally?
Her deadpan humor. She was in total control of everything. There was not an aspect of her career that she didn't have her hand in. She was a brilliant woman. She was a feisty woman. She was one who told you exactly what she thought, and she learned the art of being balanced from her father and growing up in this industry, and that was something that was absolute. If she loved you, she loved you. If she didn't like you, she just didn't like. But if you mended that fence, then she loved you again.