During a special tribute to the Queen of Soul Aretha Franklin during tonight's American Music Awards on ABC, Mary Mary joins Gladys Knight, Donnie McClurkin, Ledisi, and CeCe Winans in celebrating her classic Amazing Grace live gospel album. The duo, comprised of sisters Erica Atkins-Campbell and Tina Atkins-Campbell, have a special appreciation for Franklin, who passed away earlier this year. In this exclusive interview for Patheos.com, the singers explain their excitement at participating, their love for gospel music, and how the Respect singer affirmed them early on.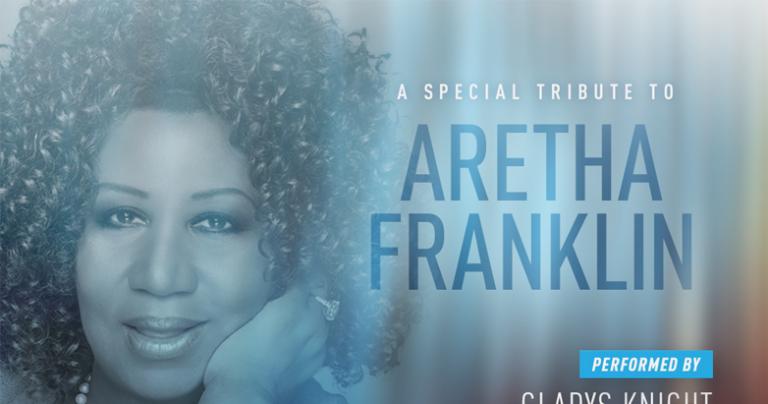 Can you just maybe talk about what Aretha Franklin meant to you as far as her musical legacy and even if you had any personal experiences?
Tina: I remember at the very early stage of our career, we were doing something at another awards show, and Aretha was opening up the show. We didn't know it at the time, but she was opening, and then leaving. Before she left the stage, she came down the steps and hugged me and Erica, I felt like a little kid, like Santa Claus just came and handed me my own personal gift. It was just like, "She's coming to us. She's one of the greatest voices of all time. Everybody admires her."
We all take a page out of the book of her because she gives you all kinds of heart and soul. She was consistently excellent. She never lost all the greatness through her entire career. So it's just a blessing to know that she admired us and appreciated the gift that God has given us just like we appreciate the gift that God gave her.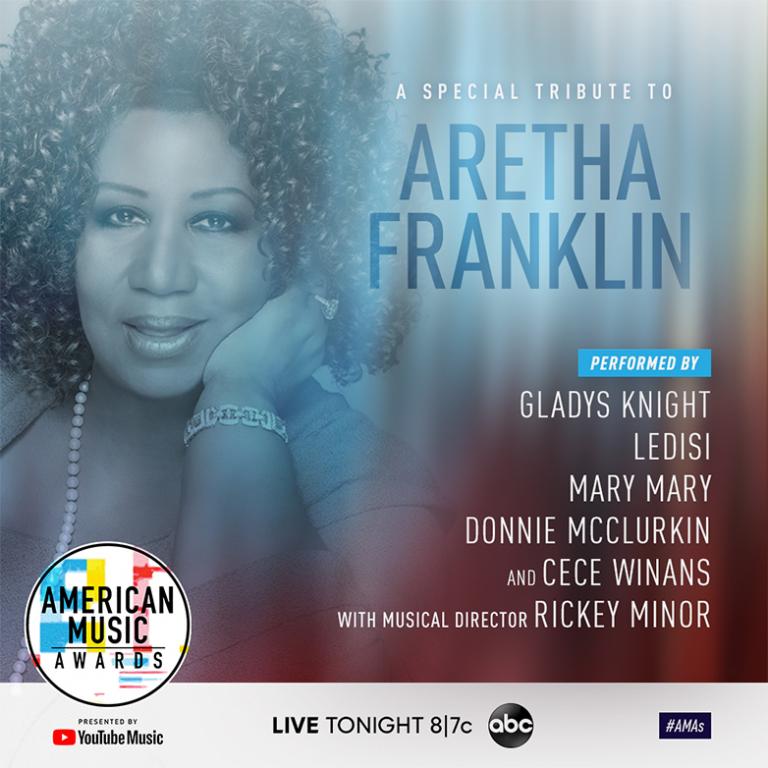 And the tribute is fitting because she never really left gospel music, even when she was so popular.
Erica: She was a great example of how you don't have to be afraid of loving Jesus. There are a lot of believers who don't necessarily sing gospel in their different areas. She was a perfect example of how you still represent your face. You're an artist, you're creative and you do other things. But she never left it out. She never shied away from it. She went to churches What I also think is cool is it that if she enjoys you as an artist, you knew it. Our management told us that Aretha wanted to do a song with us, this was just before she passed. We were just in awe. Now it didn't happen, but the fact that she wanted to was enough for me. We did have a relationship with her. So, it's just a total honor to be singing in tribute to her tomorrow.
That's amazing. Uh, do you ever sing any of her songs in your sets or you know, Karaoke night or whatever.
Tina: You know, you play around. She and I have done a ridiculous amount of collaborations in my car. She didn't know about it, but me and her had been doing some great singing together with the car. She just had so much heart and so much you felt everything that she said. She just knew how to say it and how to convey it and how to make you feel it. We live for that kind of stuff.  We have admired her for years and years and years and we know that the feeling was mutual.
Now you know, with her having gone on to glory, (it's wonderful) to be able to tribute her and sing the kind of music that we love. There is no greater music than gospel music. This music is life-changing, liberating, motivating. It's for everybody. It lifts you, it helps you, it propels you. That's why she wouldn't stop singing this music. There's no music better than this music. For us to be able to tribute her doing this kind of music, it's a huge honor, and to God be the glory for it.
Watch Mary Mary pay tribute to Aretha Franklin with "How I Got Over" in this video clip: