Sarah Drew (Moms' Night Out) reunites with her Grey's Anatomy co-star Justin Breuning in the new faith-based military drama Indivisible, opening Oct. 26 from Reserve Entertainment, Provident Films, The WTA Group, Graceworks Pictures and Calvary Pictures. The duo star as a real-life couple Darren and Heather Turner who soldiered through martial strain after Darren's return from the battlefield. The film, directed by David Edwards, also stars Jason George, Tia Mowry and Madeline Carroll.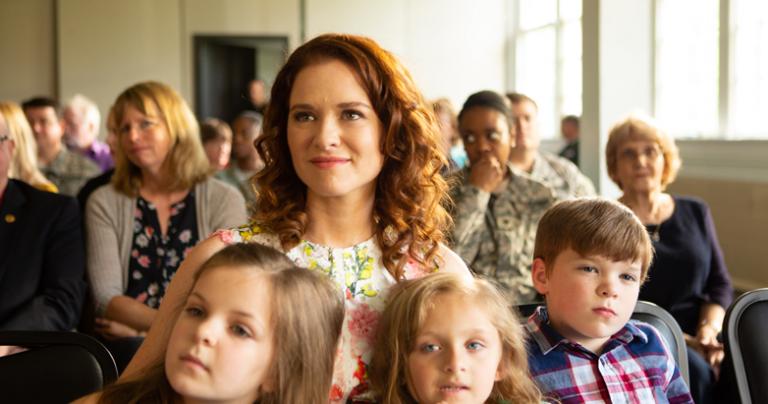 "Indivisible's true story shows there is no marriage too broken for God," said Evans. "We hope husbands and wives who see the Turners' story on film will stop fighting one another and join forces to fight for their marriages together instead."
For Drew, who served as executive producer, the film is ultimately a testament to the sacredness of the marriage covenant.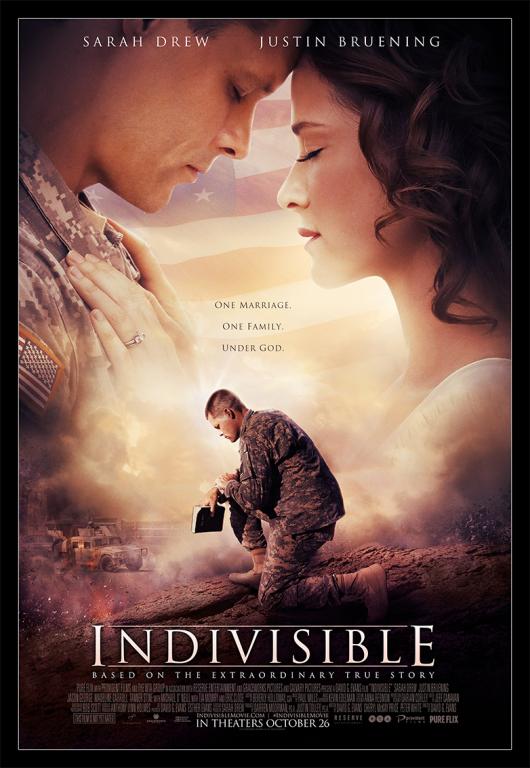 "The heart of Indivisible is about marriage," Drew said. "The military is the setting through which we tell a story about what it means to fight hard for the vows you make on that day you stand before God and before your community and say, 'I will love you for better or worse.'"
Darren Moorman of Reserve Entertainment produced Indivisible, in association with Calvary Pictures and its CEO, Pastor Lynn Holmes. Ben Howard of Provident Films and Bill Reeves of WTA served as executives in charge of production.