In The Healer, now available on digital outlets and on demand, Jorge Garcia (LOST, Hawaii Five-O) joins Jonathan Pryce (The Wife, Evita), Oliver Jackson Cohen (Emerald City), and Camilla Luddington (Grey's Anatomy) in a story about generosity, kindness and faith. The themes connect to the charitable work of director and writer Paco Arango, who daily volunteers at a children's hospital and designated all proceeds to be funneled into the Serious Fun Children's Network.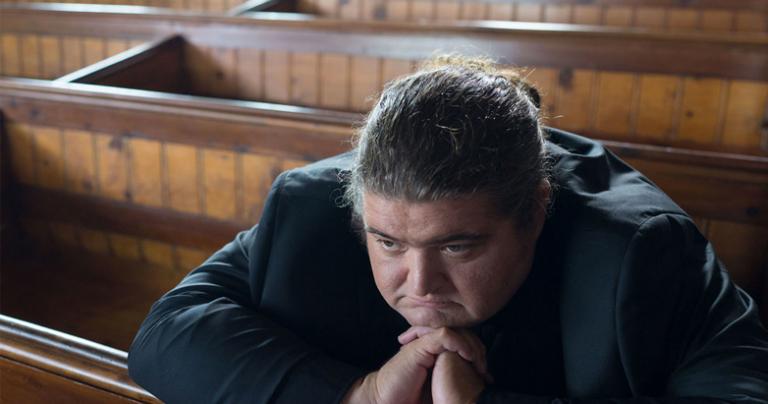 Garcia, working once again with Arango, portrays Father Malloy, a skeptic-turned-believer who helps push the main character, Alec (Cohen), toward his destiny. In this interview with DeWayne Hamby, the beloved television actor discusses the filming, giving back, and whether or not viewers can expect to see a reboot of his breakthrough series, LOST.
You and (director) Paco (Arango) have a friendship, since you've worked together before. Did that draw you to make this film with him?
Yeah, I love his whole like model that he makes these movies and the money ends up doing good for these camps that allow people who normally can't have a full camp experience to have one. They find ways where a kid in a wheelchair can do a zip line and things like that. He introduced me to that aspect of it after we were working on this movie, Maktub in Spain and it's been great. Every time he's called me for a job, I go to another part of the world and it's a great, fun working relationship.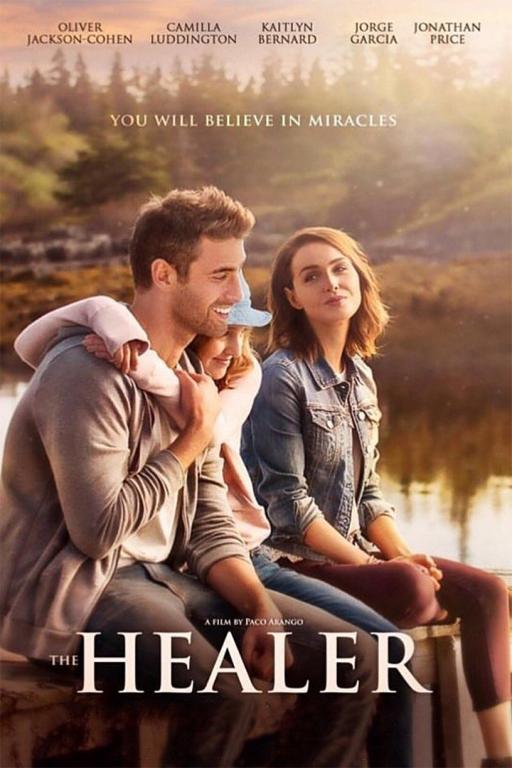 I was thinking it must be beautiful to film in Canada, but then again, you film in Hawaii a lot so that's a beautiful place, too.
Every place has got its own charm. Lunenberg is such a cool little town with these really amazing buildings. It just is a really nice little place. I always think one of the best parts of getting to do this business is getting to see the world that way and spending a little time in different areas.
The movie is definitely feel-good and you have done many other positive characters in the past. Is that something deliberate or just the scripts that have come across your desk?
It's kind of what's come across my desk. I've had a few things that are a little darker, but I haven't gotten to delve too deeply into a dark character. But the movie Cooties is a bunch of kids that kind of turn into monsters and stuff like that. So I do enjoy hitting a range of things to keep the job exciting. There's a lot of people do seem to like me, so it's going to be a while for a part that shows up that I feel is really going to like change people's ideas from that.
You know, there's worse things to be typecast as. It's a good thing for everybody to like you.
It's good that they come and watch my stuff.
Father Malloy in this movie is a moral conscience, at one point point the skeptic who then turns into the believer, even giving the Healer more confidence. Did you identify with that character at all?
It's interesting. I liked that the Father Malloy has his little personal crisis that he ends up confessing something about where he had kind of his own questioning his own faith and then that he helps usher our main character into making his choices. And I think that's pretty great. I think that's a great aspect of it. It's interesting because he started a little bit, he's got a little jerkish quality. He almost doesn't believe or trust the non-churchgoers. It's an interesting aspect to his character. But he definitely comes around.
Out of all the characters you've played, which one do you think is the most like you? We all want you to say Hurley (from LOST), of course.
I always did say for a long time that Hurley was pretty much me, except that was a better speller. As an actor, at least my personal approach to it is I get whatever information I have about a character and the rest I fill in the blanks with my own personalities and my sentiments and my own experiences. So all the characters that I play are painted with my brush. I do think Hurley was one of the freest moments I had to just kind of build like a character from almost nothing. And so there are a lot of blanks to fill with early. There's definitely very strong aspects of that, of me in Hurley and also Diego Soto (Alcatraz), also very much. He captures the more, the nerdy side.
Well, you know, they're right now the whole trend is going back and see what worked on TV years ago. Do you see someone revisiting LOST in the future?
I can't imagine they wouldn't, I think because of the success it had when it aired. I definitely think it's a property that they think would be worth to at some point in another time and place
The new show Manifest reminds me a bit of it.
One of the greatest things about when LOST came on, there was so much reality TV on prime time. Then LOST showed up as this kind of anomaly and I think it inspired a lot of more of these types of serialized storytelling from Invasion and other things that came up that were kind of sci-fi based and I thought it was great.
It's been great talking to you. I think it's really cool that this movie is a feel-good film and it gives back to help sick children. You can't do better than that.
And it was super fun because they made a full-sized dummy of me, and I had my face cast. So it was kind of fun kind of see, looking at this fake face of me.
Did you keep it?
No, I didn't and if you talk to Paco again you should ask him, "Where is that dummy?" Because I would definitely like to prop it up somewhere in my living room. It turned out really great.