Golden State Warrior point guard Steph Curry recently signed on as executive producer of the upcoming faith-based film Breakthrough starring Chrissy Metz (This is Us), Josh Lucas (Sweet Home Alabama), Topher Grace (Spider-Man 3), and Mike Colter (Luke Cage). Devon Franklin (Miracles From Heaven) serves as producer in his first production as part of a new partnership with Fox 2000. The film will release April 17, 2019 and is currently being screened around the country for Christian leaders and churches.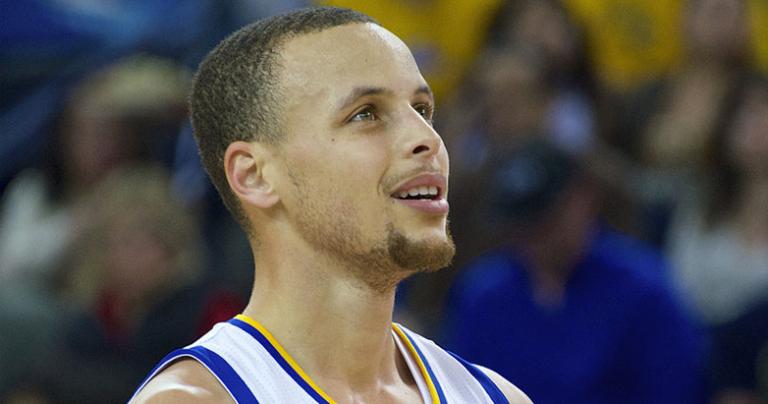 The Hollywood Reporter noted the news of Curry's involvement where he explained what drew him to the project:
"John's story is nothing short of incredible. It's a story about the power of prayer and perseverance and one I immediately connected to. After reading the script, I knew I wanted to be a part of bringing it to life onscreen."
Breakthrough is based on the book
The Impossible
by Joyce Smith with Ginger Kolbaba, a true story about Smith's son John who fell through broken ice on a lake and was miraculously resurrected by the prayers of a faithful mother in the hospital. The official synopsis for the film follows:
Breakthrough is based on the impossible true story of one mother's unfaltering love in the face of incredible odds. When Joyce Smith's son John falls through an icy Missouri lake, all hope seems lost. But as John lies lifeless, Joyce refuses to give up. Her steadfast belief inspires those around her to continue to pray for John's recovery, even in the face of every case history and scientific prediction.

From producer DeVon Franklin (Miracles from Heaven) and starring Chrissy Metz (This Is Us),Breakthrough is an enthralling reminder that faith and love can create a mountain of hope … and sometimes even a miracle.
More information about Breakthrough will released in the coming months. View an interview with Joyce and John Smith from Megyn Kelly TODAY below: