Most viewers regard the films of M. Night Shyamalan solely as horror, but many of his spine-tingling tales carry deeper themes of spirituality. In Signs, Reverend Hess (Mel Gibson) returns to faith when he is confronted with the divine purpose behind many random events. Similarly, Cleveland Heep (Paul Giamatti) becomes a warrior when he embraces belief again Lady in the Water. David Dunn (Bruce Willis) finds contentment and happiness only when he embraces his true calling in Unbreakable. Glass, Shyamalan's final entry in a trilogy continuing Dunn's story from that film and Kevin Crumb's (James MacAvoy) from Split, finds the filmmaker confronting skepticism with the supernatural.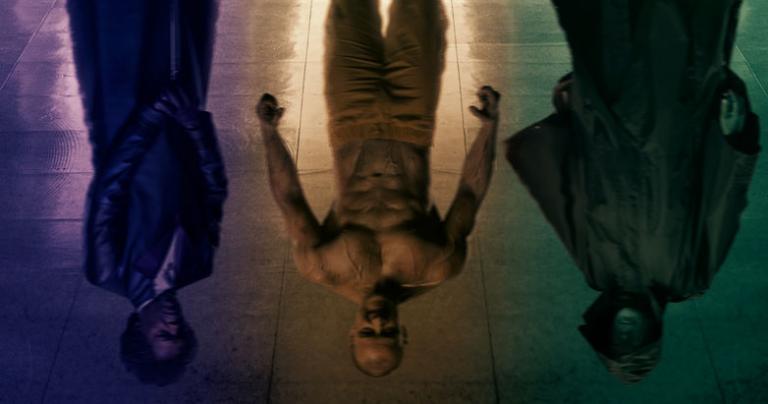 After an initial confrontation, Dunn, now known as The Overseer, and Crumb are locked away in an asylum with Mister Glass (Samuel L. Jackson), a brittle-boned criminal mastermind. Still on a quest to expose those with superhero abilities to the world, he hopes to pit Dunne against Crumb's alter-egos, The Horde, specifically his animalistic strongman The Beast. Dr. Ellie Staple (Sarah Paulson), meanwhile, seeks to convince the three, and their loved ones, that they are in fact delusional. Super-powered beings cannot exist, because science does not support it, and no one has ever encountered it before. She produces x-rays and cat scans that their psychoses were caused by physical trauma.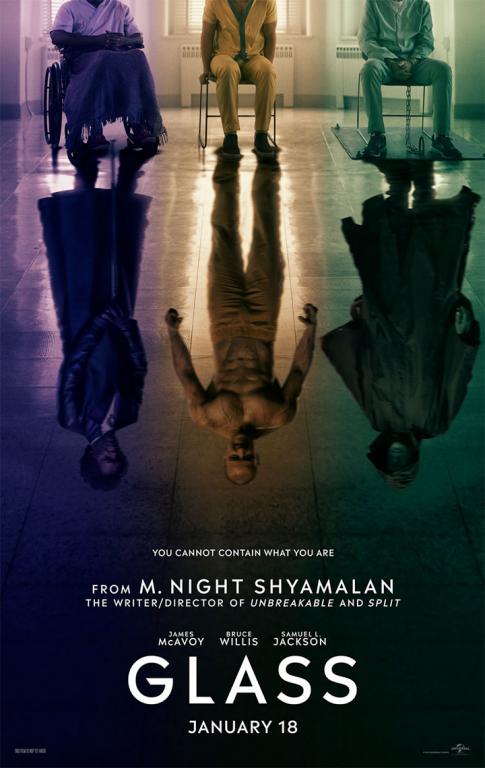 Under pressure, Dunn and Crumb's beliefs waver. Glass, however, remains steadfast. "Everything extraordinary can be explained away, and yet it is real," he tells a doubtful Crumb, galvanizing him for a comic book-inspired final "showdown." When that fight occurs, there's no doubting the supernatural for any of the eyewitnesses. The powers that be, however, are unrelenting in their mission to suppress the truth. So, the true battle is actually an ideological one between the faithful and those who are threatened by things they don't understand.
Unsurprisingly, Willis, Jackson, MacAvoy and Paulson are strong pillars in an enjoyable popcorn thriller expertly crafted by Shyamalan. Dunne's son Joseph (Spencer Treat Clark), now 18 years older, is also a great carryover, especially in a newly-restored scene cut from the original story. It's startling and remarkable to see an original flashback between a much younger Joseph and his father.
When The Overseer was introduced back in 2000, before the onslaught of modern superhero movies, he was the most grounded superhero that had ever hit the big screen. Many of us raised on fantastic comic book stories were fully invested and hopeful for a return ever since. Glass is a fitting bookend to the Unbreakable trilogy, although, in true Shyamalan fashion, it concludes in an unexpected way. It's a finale that, without giving too much away, left me at least a little unsatisfied, if I'm honest. I imagine, however, that I won't be alone in my belief. It could have been so much more.