In addition to starring in the new 20th Century Fox film Breakthrough, Chrissy Metz showcases her vocal talents on the film's title track, "I'm Standing with You," which plays during the end credits. The actress, who plays Kate on NBC's This Is Us, has held a longtime desire to pursue music, predating even her acting career. Though she's explored that side some on the show, it was GRAMMY Award-winning songwriting Dianne Warren ("I Don't Want to Miss a Thing," "Because You Loved Me") who helped push her further toward realizing that dream.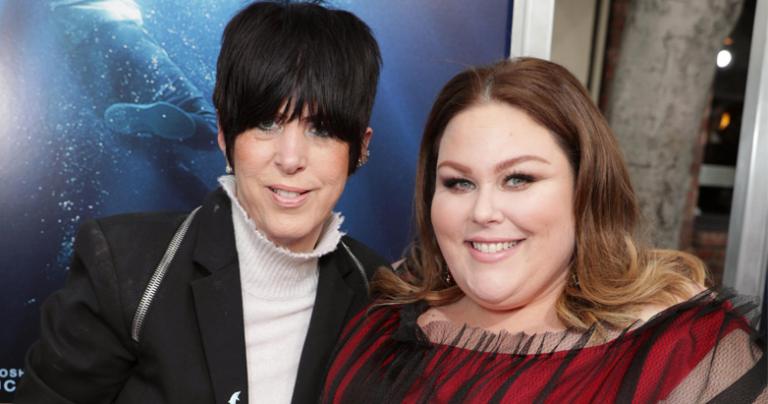 Recently, Metz joined Carrie Underwood in premiering the new song at the Country Music Awards. In our recent conversation, she explained the backstory of how she was chosen to be featured on the soundtrack.
What was it like recording "I'm Standing with You," and working with Dianne Warren?
It's something that I've always wanted to do. Music was really my first love and it was never important encouraged or supported, much like Kate (from This is Us), which is ironic. When I met Diane at a party, she's said, "Oh, you're that girl from Breakthrough?" And I'm like, "Yeah." I'm thinking, Diane Warren knows who I am.
"And I'm also on a TV show…"
Yeah, that too. But I forget about that sometimes. I'm just a girl from the south being an actress . . .
"Trying to make it in this world."
Exactly. So, she's like, "Do you sing?" And I said, "Yes. Yes, I like to sing." She's like, "You know, not every actor can sing." And I'm like, "I know, I know." So, she said, "Well, I'm going to watch the movie, DeVon's going to have a screening for me. If I write a song, maybe do you want to sing it?" And I'm like, "Wow, ooh, wow, okay. . . okay."
She saw the movie and she was inspired by the first responders, a scene where they said, "Please stand up if you were an EMT, if you prayed for John, and when the entire congregation stands up, she said, "I knew it at that moment, 'I'm standing with you'." I still get chills thinking about it, because music for me has been so healing and so important in my life. When she sent me the work track, which is her singing it on the piano, just plucking, I was like, "Oh, I don't know if I can do this." And then we went in the studio and she was very funny, because she said to me, "Okay, I'm going to leave." She has no filter. "And we'll see what happens." At that point, I'd only heard the song a couple of times and I thought we were just meeting. So, we recorded the song and she came back and said, "Okay, let's play the track." And I'm like, "Oh dear." She said, "Listen, I'm going to be honest. I don't know if you can sing. So, let's see. Just by the track." I'm sitting there and she's like, "Oh, oh, you can sing!" And I was like, "Thank you, thank you very much." And she said, "Chrissy, this is powerful." And I could not be more grateful to DeVon and Diane and everybody who orchestrated it. To be on to be a lead in a film, oh, don't get me emotional . . . to be a lead in the film and sing the title track of the soundtrack? What?? What? You can't tell me that's not God.
So when's the album?
We were in Nashville just the other day. And you know, it's sort of like soul country. It's sort of like the roots of what I would do with that. So, we'll see.
Read more coverage of Breakthrough here.