This week, Disney unveils one of its most ambitious remakes, a CGI photo-realistic rendering of the 1994 classic The Lion King, a film that became one of the highest-grossing animated films of all time, earning nearly a billion dollars at the box office. Like the main character, the young cub Simba, all eyes are fixed on the production, leaving critics and audiences to wonder if it, like its predecessor, will reign at the box office.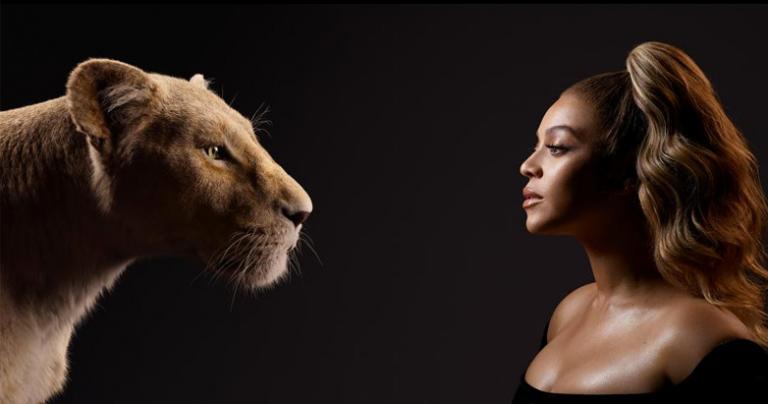 It certainly has star power going for it. Directed by Jon Favreau (The Jungle Book, Iron Man) and starring A-list talent Donald Glover, Seth Rogen, Chiwetel Ejiofor, Beyoncé Knowles-Carter, and James Earl Jones, the new version retells the story of Simba (Glover) fleeing the Pride Lands after he believes he causes the death of his father, Mufasa (Jones).
From the moment the film begins with the opening vocals of the familiar song "Circle of Life," it's clear this film regards the original as sacred canon. This should be welcome news to fans of the original, although some critics have wondered why more creative departures were not taken. The most obvious new content is an original song by Knowles-Carter (Nala) called "Spirit," showcased while the lioness runs the savannah.
"Spirit," infused with gospel soul, is an electrifying call to empowerment delivered during a pivotal moment of decision. Christians, in particular, will pay attention to the soul-stirring lyrics, which point to Yahweh as He is referred to in Exodus 3:
"Spirit, watch the heavens open . . . Spirit, can you hear it callin'? . . . So go into that far off land, And be one with the Great I Am."
Hans Zimmer, who served as composer, recently explained how Knowles-Carter floated the song at the last-minute:
"She comes to the room and basically shows us a diamond and goes, 'If you want it, you can have it. . . Every musician has a habit of when they come into the room to play you something for the first time … We're all just a tiny little bit nervous how it lands. Of course, everybody's reaction — we absolutely adored it. It was absolutely perfect for the film."
The song appears on both The Lion King soundtrack and an upcoming inspired-by compilation, and some industry observers are already predicting an Oscar win for the pop superstar. Elton John, who composed the music for the 1994 film, also contributes a new closing-credits song, "It's Never Too Late."
The Lion King, directed by Jon Favreau, and starring Donald Glover, Seth Rogen, Chiwetel Ejiofor, Alfre Woodard, Billy Eichner, John Kani, John Oliver, Beyoncé Knowles-Carter, and James Earl Jones, releases July 19, 2019, from Walt Disney Studios.
Listen to 'Spirit' here: