Disney's highly-anticipated The Lion King update arrives in theaters this week, bringing with it a bevy of emotions and nostalgia. Early reviews reveal a critical divide, with some praising the update and others feeling unsatisfied. Does it live up to the hype of its highly-successful 1994 predecessor?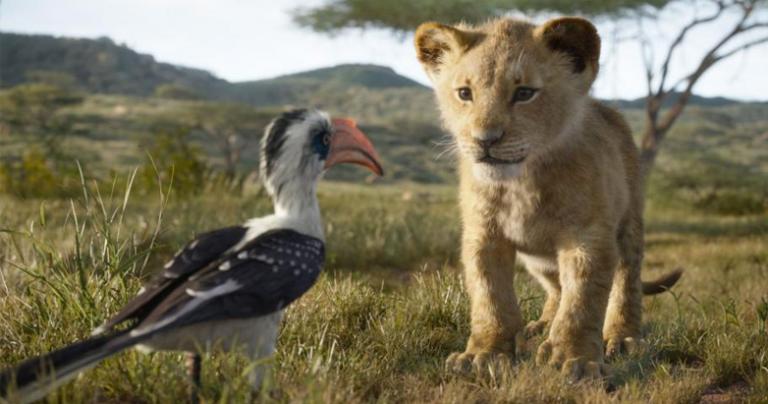 Director Jon Favreau, who brought The Jungle Book to real-life back in 2016, assembles an all-star cast to retell the story, including the classic voice of Mufasa, James Earl Jones. I mean, how could you improve on a voice like that? The others, including Donald Glover, Seth Rogen, Chiwetel Ejiofor, Alfre Woodard, Billy Eichner, John Kani, John Oliver, and Beyoncé Knowles-Carter are also capable stewards of beloved characters. Oliver in particular as the uptight red-billed hornbill, provides comic relief in the same style as the original's Rowan Atkinson.
The soundtrack, once again uses updates from original songs, is a delight. Familiar songs such as "Circle of Life," "Can You Feel the Love Tonight?" and "I Just Can't Wait to Be King" hold up well, with slight musical updates from original composer Elton John with Hans Zimmer and even Knowles-Carter. John and Knowles-Carter also contribute original tracks that fit nicely among the classics. Earlier, I singled Knowles-Carter's "Spirit" out for its empowering and inspirational message.
Seeing The Lion King in IMAX, in particular, is a feast for the eyes, especially with wide-sweeping views of the Pride Lands and other locations. It also embraces the range of emotions and every note of beloved music from the original. The only loss to the tale is in the subdued expressions of the characters. Bound to their reality-grounded images, expressions for sadness, joy, fear, and anger are quite understated and more difficult to distinguish. Similarly, the musical number 'I Just Can't Wait to Be King" doesn't feature any of the colorful kaleidoscope effects that flowed well with the hand-drawn original.
Ultimately, for me, the update is like a visit from an old friend who tells the same story, but perhaps with renewed vigor and emotion. For us old-timers, it may not replace the 1994 classic, but it's a good refresher on a story we've cherished for years. Also, like the Star Wars prequels attracted younger viewers, this one may also distinguish itself with its own generational divide. There will be people so loyal to the original that they can't enjoy the update and others who prefer Favreau's. Then there'll be viewers like me who wonder, "Why can't we love both?"
The Lion King releases July 19 from Walt Disney Studios.