Grab your tissues! Sony has released the first trailer for A Beautiful Day in the Neighborhood, the highly-anticipated movie profiling beloved children's television icon Mr. Rogers starring Academy Award-winner Tom Hanks. Following the highly-successful documentary of last year Won't You Be My Neighbor, the film once again reminds viewers of the gentle, kind Presbyterian minister-turned television star who provided warmth and comfort to generations of children.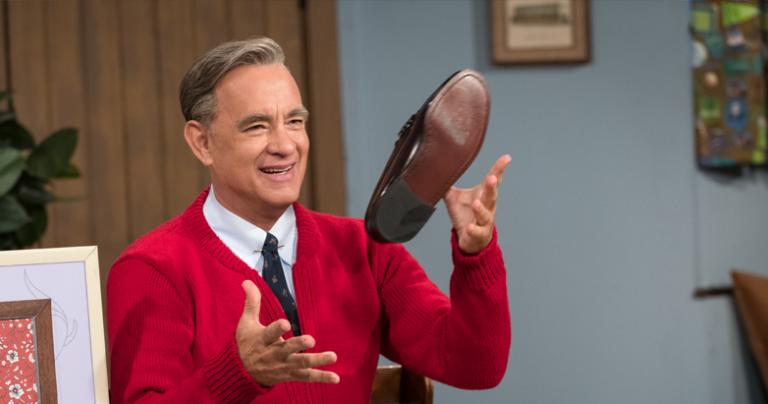 The preview follows the skepticism of journalist Tom Junod, who approaches Mr. Rogers for a story, possibly hoping to uncover some dirt or scandal. Instead, it appears he finds a friend and confidant who can help heal his broken heart. "You love broken people, like me," he tells Rogers.
Mr. Rogers' philosophy, which was to merge ministry with television, is also previewed. In one scene, he's reading his Bible kneeling in prayer. "I think the best thing we can do is to let people know that each one of them is precious," he tells Junod.
The official synopsis follows:
Tom Hanks portrays Mister Rogers in A Beautiful Day in the Neighborhood, a timely story of kindness triumphing over cynicism, based on the true story of a real-life friendship between Fred Rogers and journalist Tom Junod. After a jaded magazine writer (Emmy winner Matthew Rhys) is assigned a profile of Fred Rogers, he overcomes his skepticism, learning about empathy, kindness, and decency from America's most beloved neighbor.
A Beautiful Day in the Neighborhood, also starring Susan Kelechi Watson and Chris Cooper and directed by Marielle Heller, will release Nov. 22 from Sony Pictures. Watch the first official trailer below: