The songs of a country music superstar come to life in a new Netflix series called "Dolly Parton's Heartstrings," premiering Nov. 22. Through eight films, songs from the entertainment icon will provide the backdrop for a variety of standalone films featuring a variety of stars.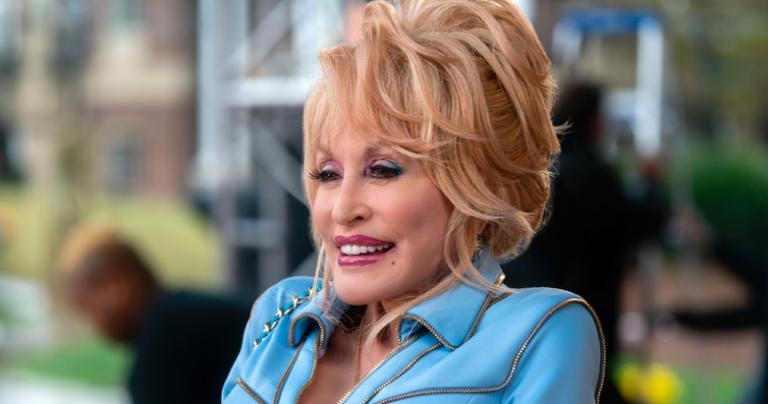 As a child growing up without television, Parton used music to "paint pictures" for her family and friends. Through her life and legendary career, her canvas of stories has grown to thousands of songs, many of which hit the top of charts, such as "9 to 5" and "Here You Come Again." For the series, however, picking eight songs was less about popularity and more about picking songs that would allow distinctive settings and situations.
"We tried to have different subject matter, and we wanted eight different shows that would touch everybody," she said.
Most are the movies are what Parton considers "album songs" that are not really standout singles, except for "Two Doors Down" starring Melissa Leo and Ray McKinnon, and "Jolene" starring Kimberly Williams Paisley and Julianne Hough.
"Isn't she perfect?" Parton said of Hough, who portrays the infamous flirt, Jolene. "She's absolutely beautiful. And she had that ivory skin. She had those emerald eyes. She had that red hair going. And she's just a spectacular girl."
Parton appears in "Jolene" as Babe, the bar owner, who serves as a mentor to Jolene and sings in "Two Doors Down." She also serves as the balladeer in the western "J.J. Sneed" starring Willa Fitzgerald and Colin O'Donoghue, and introduces every episode in a prologue shot at her Dollywood theme park.
In "These Old Bones," Parton returns to her youth by revisiting the true character of an eccentric but spiritually-aware old woman "Bones" (Kathleen Turner) who inspired her as a young girl. Unlike Jolene, which is a relationship drama between two friends from different worlds, "These Old Bones" is more inspirational and includes elements of faith and scripture.
"That character that was a lady that had kind of predicted in my young years, and I was just a little kid, she said that I was anointed and I was going to do great things," she said, adding that a lot of her family and people from that area were "in tune" to spiritual things.
The series is executive produced by Parton along with her producing partner Sam Haskell and Patrick Sean Smith, who also serves as showrunner. She is hopeful that the series will prove popular enough to get a second season and if so, she has no shortage of songs to draw from, including her megahit "I Will Always Love You."
"If it does do well, we'll continue with it and if we continue, we'll get around any and all of them," she said. "We'll take the bigger songs, and write something around them as well."
Parton is grateful to be able to revisit her music and introduce it to new generations. It's the latest venture from the woman who grew up in the Smokey Mountains of Tennessee who continues to walk through open doors.
"It's a joyful, fulfilling feeling to see your dreams come true, and to see your songs come to life like that on screen," she said. "I feel very fortunate."
"Dolly Parton's Heartstrings" premieres Nov. 22 on Netflix.
Read Dolly Parton and the Prophecy that Triggered Her Faith
x