Not everything can be explained, and that's okay. As believers, we've learned that, sometimes the hard way. With every challenge we face, we tend to want to put in a box that we can understand, dissect it, and be able to walk away with no lingering questions. If you're sick, maybe it was because you did something to cause it. If you are having a hard time, maybe there's a reason that is happening. Ultimately, there are no easy answers. Bad things happen and we don't know why.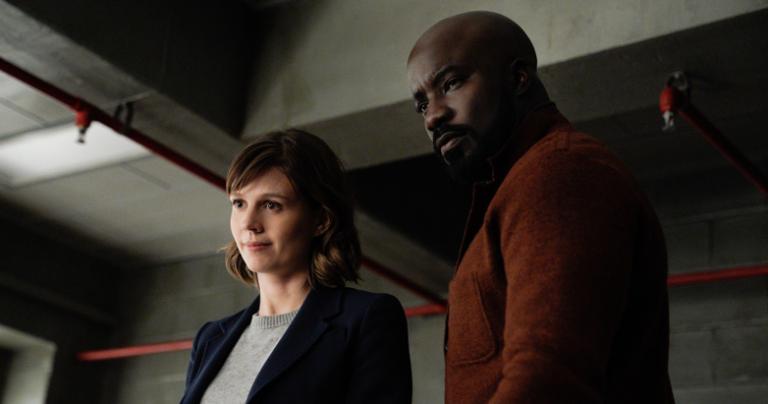 That's where the show "Evil" seems to thrive; in the land of uncertainty. Spiritual things transpire and sometimes they are truly paranormal and sometimes they are not. Admittedly, in the first two episodes, I was disappointed in the scientific explaining-away of what seemed to be a spiritual phenomenon; demonic possession and resurrection, one of which I've personally witnessed. Lead actor Mike Colter had previously played a key role in a film about a young boy's resurrection ("Breakthrough") before this show's second episode had him dismissing the same type of miracle. Unfortunate irony, in my opinion.
I think this yin-yang of the series, which I consider to be a spiritual "X-Files," may be due to its two creators, Robert and Michelle King ("The Good Wife") falling on opposing ends of the faith spectrum. Michelle, the self-described secularist, seemed to be winning out with discoveries early on in the season. The evil profiled originated in the human heart. For example, in both "Rose390" and "3Stars," the hacking and bullying of people by smart devices and children's video games is explored.
Thankfully, true spiritual warfare is also presented, largely in the form of Michael Emerson's Dr. Leland Townsend, both a physical and spiritual antagonist. Particularly when David (Colter) is trying to pray, with Townsend sitting over his shoulder in the devil's spot, distracting his thoughts. In this way, "Evil" pays homage to C.S. Lewis' classic story of demonic manipulation, "The Screwtape Letters." This is perhaps some of the most accurate depictions of a believer's spiritual struggle during intercession. As he struggles, I recall the words of the Apostle Paul:
"The weapons we fight with are not the weapons of the world. On the contrary, they have divine power to demolish strongholds. We demolish arguments and every pretension that sets itself up against the knowledge of God, and we take captive every thought to make it obedient to Christ" (2 Corinthians 10: 4-5).
"Evil," like it's very title, is meant to be creepy, probably because that's what attracts viewers (it was recently renewed for a second season). People have been accustomed to negative supernatural portrayals of demons and Satan, and that's what they respond to. To its credit, this show at least gives credence to a group of individuals who pray to God to be able to overcome that evil with good. Unlike most Hollywood depictions, evil doesn't always have the upper hand. But differing from most faith-based depictions, otherworldly matters are not always easily explained or resolved to a comfortable conclusion.
The newest episode of "Evil," from creators Robert and Michelle King, airs tonight at 10 pm EST on CBS.