When theaters shuttered last month due to the coronavirus outbreak, it presented movie studios an unprecedented dilemma of where to send films that were scheduled for release. Some, such as Paramount, chose to delay their big-screen offerings like "A Quiet Place 2," which is now scheduled to open in September. Disney, in the middle of its "Onward" release, pivoted to plugging the Pixar movie to its popular streaming platform, Disney+. Disney also earmarked its summer release, "Artemis Fowl," for the platform as well.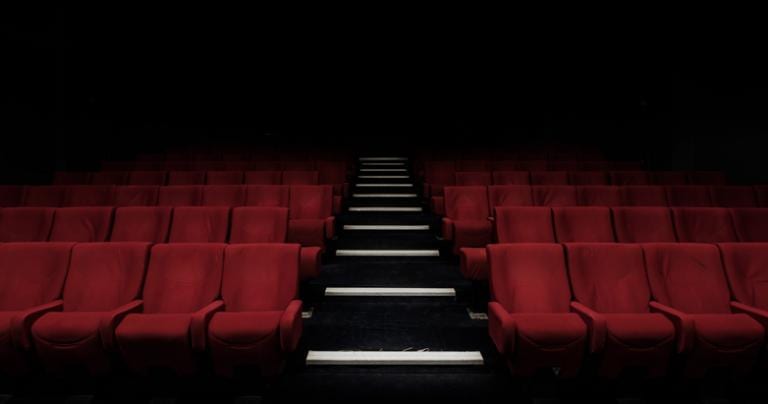 Universal chose to release "Trolls World Tour," its sequel to the blockbuster animated film, on home media for $19.99. That choice drew the ire of The National Association of Theater Owners, who said, they "will not forget this." In a story out today from the Wall Street Journal, however, it appears Universal's gamble has paid off, earning $95 in rental fees from nearly five million customers in its first month of release. They also rushed other releases to digital outlets that had only been in theaters for weeks:
In March, Universal shipped four other movies to digital platforms for $20 rentals when the theaters closed: "The Invisible Man," "The Hunt," "Emma" and "Never Rarely Sometimes Always." Those four movies have in total generated about $60 million in rentals to date, with about $48 million flowing back to Universal, according to the person familiar with the matter.
In the article, NBCUniversal head Jeff Shell said, "As soon as theaters reopen, we expect to release movies on both formats."  Last week, Warner Brothers also announced its new animated release, "Scoob," would also go straight to home video, with a $19.99 price tag for rental or $24.99 to own:
"While we're all eager to be able to once again show our films in theaters, we're navigating new, unprecedented times which call for creative thinking and adaptability in how we distribute our content," said Ann Sarnoff, Chair and CEO. "We know fans are eager to see 'Scoob!' and we're delighted we can deliver this feel-good movie for families to enjoy while they're home together."
AMC, the largest movie chain in the country, is alarmed by the new models of digital distribution and Universal, in particular. In a letter sent to Universal today after Shell's comments went public, AMC CEO and President pulled the plug on future Universal releases.
Going forward, AMC will not license any Universal movies in any of our 1,000 theatres globally on these terms.

Accordingly, we want to be absolutely clear, so that there is no ambiguity of any kind. AMC believes that with this proposed action to go to the home and theatres simultaneously, Universal is breaking the business model and dealings between our two companies. It assumes that we will meekly accept a reshaped view of how studios and exhibitors should interact, with zero concern on Universal's part as to how its actions affect us. It also presumes that Universal in fact can have its cake and eat it too, that Universal film product can be released to the home and theatres at the same time, without modification to the current economic arrangements between us.
According to Variety, Universal spokesman then responded that the company intends to still use theatrical as well as digital distribution: "We absolutely believe in the theatrical experience and have made no statement to the contrary. . . We look forward to having additional private conversations with our exhibition partners but are disappointed by this seemingly coordinated attempt from AMC and NATO to confuse our position and our actions."
As this back-and-forth is still unfolding, there is the possibility of an agreement being made. But what if this is the crossroads? What if this is the point where studios start rerouting or doubling their efforts into streaming and digital distribution? Could theaters suffer the same fate as bookstores?
For years, I covered the Christian bookstore world, a once-thriving industry led by both large chains and independents. They were gut-punched with discount products being sold at Walmart and Target and, at the same time, digital distribution models such as Amazon. Many independents suffered for years, but then even the big boys fell off. Now, those bookstores, like mainstream ones, are a rarity. We long for the community that existed there, the ability to browse and befriend the workers, and meet friends, but it's a model that has found difficulty staying above water in the current climate.
I am a movie buff. I love going to the theater. I love the lights going dark, the smell of popcorn, theater candy, and the collective oohs, ahhs, and screams from a crowded auditorium. Like most people, however, there are some things I don't care for in a theatrical experience, such as texting and talking during the film, standing in line while the movie starts, dirty auditoriums, the occasional subpar service, security concerns, and now . . . we mix in fears of the virus. People are going to be nervous for a long time, even when theaters reopen. As weeks and months go by, will they get so used to watching movies at home that they won't venture out again? It will be interesting to see.
What are your thoughts?