The official music video for the Zach Williams and Dolly Parton duet "There Was Jesus" has been released. The song, from Williams' second solo album "Rescue Story," released in October and the two appeared on the 2019 Country Music Association Awards together to perform it. The new video traces two stories with Williams and Parton singing and worshiping together in a rural setting. The song also released to Christian country radio.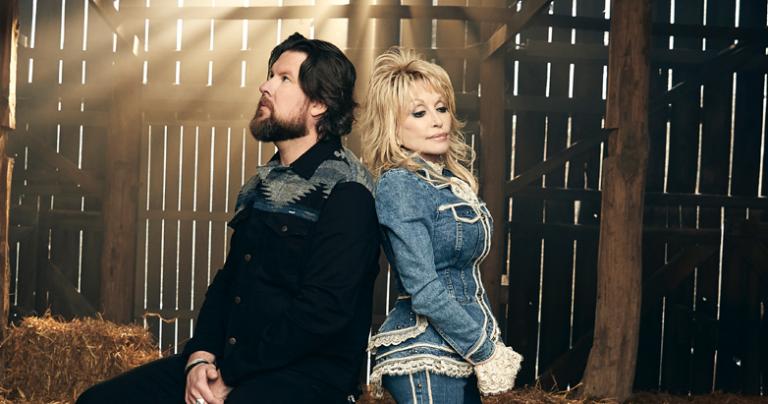 During an appearance at the 2019 Dove Awards, Williams told me how the duet came to be:
We recorded that song and finished the demo, and I remember turning my producer, like, "Dude, it'd be really cool if we could get Dolly Parton." We both kind of laughed, like, "Yeah, good luck." A month later, we were reaching out to her label and she agreed to listen to the song. She heard it loved it and wanted to be a part of it. And, you know, we showed up and tracked vocals with her and she was a pleasure to work with. So down to earth and humble. It's been probably one of the highlights of my career so far.
When the song released, Parton said it was one of the best songs she'd ever heard:
"I loved Zach's voice, and at that time I wanted to do something more uplifting. I felt like it was a Godsend, so I thought yes, this is my record and I'm going to sing with him on it! I'm really proud of how it turned out. I think people are going to get a blessing out of it. I know I have."
When I spoke to Parton in the fall during an interview for her Netflix series, she also spoke about her desire to do more "uplifting songs," including the song "God Only Knows" with For KING & COUNTRY.
I'm going to try to get more into doing more uplifting songs, just like the "God Only Knows" and "Faith in Me" and the "There Was Jesus." Not all religious songs, but just songs that are kinder, more fun, more uplifting, make you feel good about yourself, make you feel good about other people, about life and so I'm hoping to, you know, to try to spread a little light.
Watch the official video, which premiered today, below: