In the new Apple TV+ limited series "Defending Jacob," Chris Evans ("Captain America," "The Avengers") finds himself at the center of a murder mystery that may or may not involve his son, Jacob (Jaeden Martell).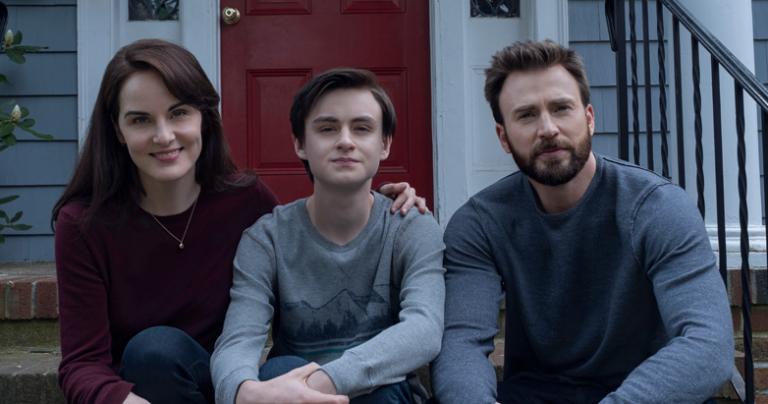 In the first episode, premiering Friday through the streaming service, a small Massachusetts town is rocked by the violent murder of a high school boy. Andy Barber (Evans), an assistant district attorney, begins investigating while at the same time comforting his wife Laurie (Michelle Dockery) and son, who is disturbingly unfazed by the tragedy.
Like other recent AppleTV+ series, "Defending Jacob" has a sharp cinematic feel, with sweeping atmospheric shots and an emotive soundtrack. Evans is laser-focused and forceful as the conflicted father seeking answers and justice. Embodying the teenage suspect whose life is under scrutiny, Martell gives a standout performance, realistically projecting conflicted fear and anxiety. When layers begin to unravel, the series raises the stakes and questions.
Raising in a child in what seems to be an idyllic setting with privilege and purpose, is it possible somehow darkness has crept in unaware? If so, is there a catalyst or, like so many times in cases such as this, will questions be left unanswered? If someone you loved and nurtured from birth harbored homicidal tendencies, would your sense of duty or guilt as a parent outweigh your obligation to justice? If the child is innocent but presumed guilty, could the family bond be strong enough to provide shelter, or would mistrust and fear destroy the home? It's a fascinating premise, billed as a drama, but no doubt a horrific nightmare for any parent or child to face.
The first few episodes do a masterful job of setting up the premise and introducing the characters. I'm definitely hooked to see where the investigation will lead and what will become of the Barber family.
The first three episodes of "Defending Jacob," created by Mark Bomback based on the book by William Landay and directed by Morten Tyldum, premiere Friday, April 24 on AppleTV+, with the remaining episodes releasing the following five Fridays.