'Avengers' star Anthony Mackie is currently appearing in the Apple TV+ original film "The Banker" as Bernard Garrett, a real-life financial genius who paved the way for African Americans in the real estate business. Along with Joe Morris (played by Samuel L. Jackson), the duo offered loans and assistance for applicants who banks had previously ignored.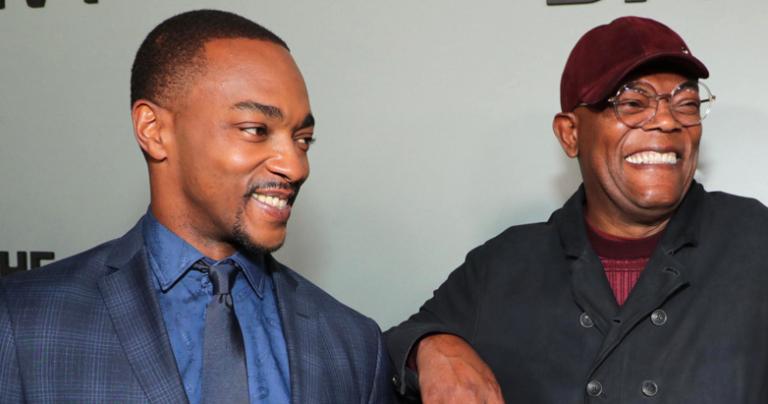 While promoting the film in Memphis, Mackie explained how churches can help the less fortunate and how growing up in church impacted his own philosophy of helping the less fortunate.
How can churches help people, such as the needy depicted in this film, succeed in business? How do you translate it into action?
Financial literacy is something that's very important. And you know, growing up in the church, it was a lesson that we learned to not just live by the Lord's word, but also the church was there to support us through food, through education, through literature, through words of faith and understanding. So, the idea is, if you're in church, we tithe and give communion to make sure that we build the church up and that the Lord's people are taken care of. So, it's the church's responsibility to teach us the lessons that we don't get in day-to-day life so that we can build and teach our family. It's very, it's very important that when you go to church, your leader is a leader, and male or female, but you're not just leading me spiritually, you're leading me financially, you lead me in hope, you lead me as head of my household. You lead me in every single way so that when I go home, I can look to your teachings and your guidance, and I know how to lead my family. And a big proponent of that is financial literacy.
What did church teach you growing up?
It's funny you asked that. When I was a kid, the first Saturday of every month we used to do a feeding of the hungry at my church. And one day, when I was about 11 or 12, one of the kids from my school, came in to eat the food that my mom cooked at our church. And I thought he was just there to play like, 'I'm 11, we're here to play.' And my mom said, 'No, not everybody is as fortunate as you are. Not everybody is as blessed as you'. Being at church and learning the humility of my opportunity, the blessings that I was afforded because of my dad and my mother and knowing everybody else didn't have that was something that I've carried to this day.
"The Banker," directed by George Nolfi ("The Adjustment Bureau") and also starring Nicholas Hoult and Nia Long, is currently streaming on Apple TV+.