When Tom Hanks met Grayson Russell on the set of their new film "Greyhound," he revealed he had recently watched one of Russell's films. The "Forrest Gump" actor made conversation with the young man who would play one of the film's signalmen, and Russell mentioned a mutual friend, the late Michael Clarke Duncan, who he had worked with on the set of his first film, "Talladega Nights: The Ballad of Ricky Bobby."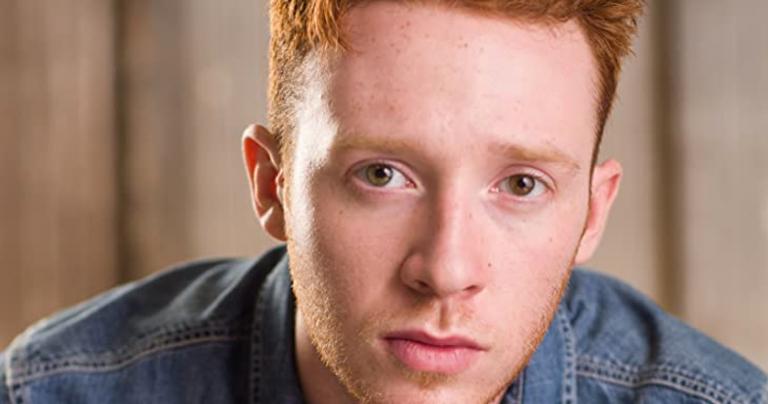 "Tom said 'Oh, man, I was watching that last week'," Russell said. "And that was easily the most humbling experience that I've ever had in my life. 'Wow, Tom liked my stuff in Talladega Nights.' Now granted, I was seven-years-old. But that's no different than Bill Belichick or Nick Saban saying, 'Hey, I watched your highlight reel',"
Russell, who played "Texas Ranger Bobby" in his first starring role with Will Ferrell and Duncan, went on to appear in three "Diary of a Wimpy Kid" films, and "Mother's Day," starring Julia Roberts, among others. But "Greyhound" was the first time he'd worked with Hanks, who he says is "the least intimidating person I've ever had the pleasure of working with. And I've been blessed to work with a lot of people."
One of his favorite memories is standing behind Hanks during a particular scene where they were firing a real cannon.
"I'm surrounded by 70-something extras all in their full attire," he said. "Guns are going off, Tom Hanks is screaming at you, and you're screaming at everybody else. We were filming at night, which we didn't do a ton of. Tom is standing in front of me and it goes off and I just in my mind, there's this silhouette of him. I could reach out poke him in the back, and the gun just went off. I'm in my helmet, and there are raindrops coming down the bill of it. It was a dream."
Recently graduating from Christian liberal arts college Lee University, Russell has continued his education even while Hollywood came calling. It's a part of his plan to have more options in between acting roles. He also recently appeared in the indie Christian film "Christmas in July" and has led worship for youth events at a local church. All of the opportunities are as much a part of his ministry as being a light to others in the entertainment industry.
"The good Lord will put you where he wants you to be," he said. "And sometimes you won't want to be there, but it's all for a purpose. And I do my best to enjoy every minute."
Russell became a Christian after attending a local church while filming "Talladega Nights" in Charlotte. He soon asked to meet with the director, Adam McKay, to see if he would release him from repeating some of the profanities written in the script. To his surprise, McKay told him, "Grayson, you never have to say anything that you're not comfortable with," a standard Russell said they held to during filming.
Although his interaction was limited on the set of "Greyhound," the cast and crew did come to know more about him, including where he graduated and that he worked at a church. He was also able to have long conversations about faith and family with an on-set military advisor since the two frequently shared housing during filming. As more people knew him, Russell said the example he lived by was that much more important.
"If you claim to believe and you claim to be guided by this particular principle or set of standards, they're going to hold you to that," he said. "It's very important that if we're going to say this, we walk it out, but in a way that's loving because we're not always here to beat people over the head with fire and brimstone. We gotta love people."
Russell appears in "Greyhound," directed by Aaron Schneider and starring Tom Hanks, which premieres Friday, July 10, on AppleTV+.