Actor Mark Wahlberg has seized an opening in his schedule to proceed with a personal project, a new faith-based drama called "Stu." Announced in Deadline today, the new film will be directed by Rosalind Ross in her feature film debut and produced by Wahlberg along with his producing partner and manager Stephen Levinson as well as Jordan Foss. Miky Lee and Colleen Camp will exec produce.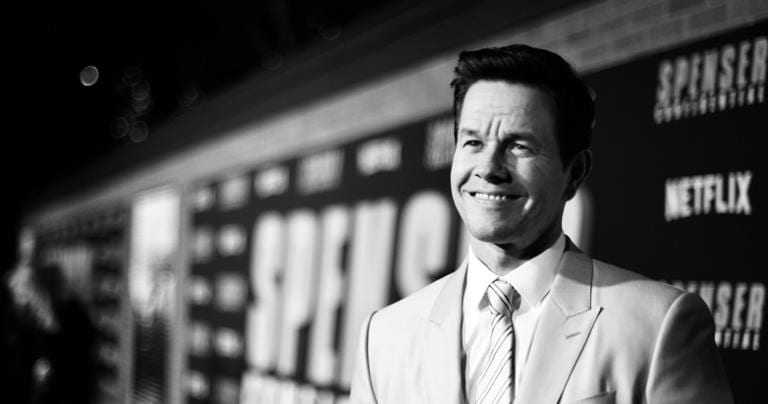 "Deadline" reports: "Not much is known about the plot other than it is a faith-based film loosely based on a true story and is something very close to Wahlberg's heart and something he had been developing for a number of years. As someone whose schedule is usually filled years out, when an opening occurred at the top of the year, Wahlberg saw this as the perfect opportunity to finally move forward with the film."
A 2016 article from IndieWire reported that Wahlberg had been developing a script about athlete-turned-priest Father Stuart Long:
"David O. Russell and I right now are working on developing a script on Father Stu, who was an amazing priest from Helena, Montana," said Wahlberg. "He was a very tough guy who was a fighter, a football player…anything but a spiritual guy. He found his calling, and decided, after falling in love with a woman, that he wanted to become a priest. He suffered from this horrible muscular degenerative disease but was still ordained as a priest and passed away, but not before he was able to inspire thousands upon thousands of people.
Wahlberg, star of "Transformers" and "The Departed" has openly discussed his Catholic faith in a number of articles. In 2018, he told Leah Klett of "The Christian Post" that he seeks God's direction in his family and even career choices. The 49-year-old attends church every day and starts his mornings with 30 minutes of prayer.
"I've had the ability to focus on me and my career for quite some time, and of course, I want to be successful," he said. "But the biggest challenge is to be the most successful husband and father I can be and use the talents and gifts that God's given me to help others and do with it what He's chosen."
It's too early to know when "Stu" is scheduled to release, but Wahlberg has a number of projects set to release, including "Joe Bell," "Infinite" and "Uncharted."
Below, Wahlberg discusses his daily routine and his faith in God.