In the third season of NatGeo's "Genius" series, airing this week, the history of the Queen of Soul, Aretha Franklin, is explored, from her humble beginnings singing at her father's church to worldwide superstardom. The eight-episode series, starring Cynthia Erivo ("Harriet") and Courtney B. Vance ("The People V. O.J. Simpson: American Crime Story") premiered Sunday, March 21.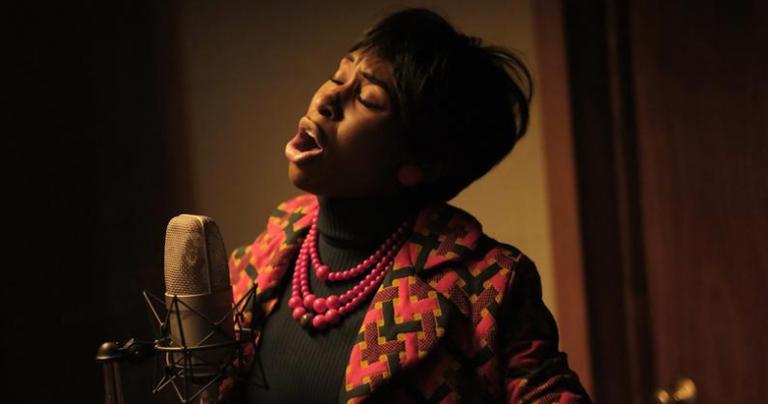 Patrice Covington, an Emmy-winning actress who also starred with Erivo on Broadway in "The Color Purple," appears as Erma Franklin, Aretha's sister, and background singer. In this exclusive interview with Reel Faith, she talks about Franklin's legacy, the singer's complex relationships, and the day she met the Queen of Soul.
Aretha was just so special and iconic, and she broke so many barriers. What was it that made you want to jump in and be a part of this series?
She's just a part of my life. Her music has always been there. I've never not known who she was. And I know how important she is. I was thrilled about the fact that Nat Geo was now doing their third season. I think it was the perfect time to do their first woman in their first black person. And I feel that it's gonna' be encouraging to so many are story is going to be encouraging the way she overcame, what she overcame, and how she involved her family. The Franklins were royalty in Detroit. I think it's a really beautiful story. I was excited to be a part of it just to spread the wealth of knowledge and this woman that we all feel like we know personally.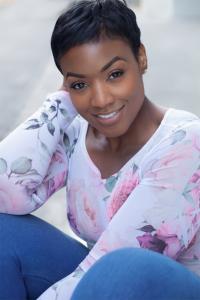 What was her relationship like with her sister?
It's funny at times also sad at times. There was competition. Maybe there's some resentment sometimes and some jealousy. Erma, and Carolyn were background singers for a reason on all of her hit songs. And they were sort of, as they say, 20 feet from stardom. Watching their sister become this huge star kind of overshadowed their careers a little bit. They were definitely still fantastic performers and songwriters. They had hit records, but they just didn't grow to the level that she did. I think you'll see a lot of that we don't shy away from that in the story at all. And we'll also see how it went beyond being a background singer and just having her back all the time. All this she went through she had a lot of complexities in life and some complications and tribulations with marriages and such and her sisters were just always there to take her back up and make sure they see continued to be the queen that she was.
What was it like working with Cynthia Erivo in this context rather than on Broadway?
I met her when she was brand new to America. No one really knew who she was yet. So, it's been interesting and inspiring watching her star rise. At times on Broadway, I actually got to play her sister because I understudied the role of Nettie, who's Celie's sister. It was a wonderful reprise to play her sister in this capacity.
Can you remember the first time that you heard Aretha? I'll tell you mine was watching her performance in "The Blues Brothers." I really didn't know who she was before that.
I think that that's important to note, though, that she had this huge career, but so many people did not know who she was until she did "The Blues Brothers." And that's why she was so adamant about doing that project because it gave her crossover. People were introduced to her that normally wouldn't be listening to maybe her gospel album, that's the bestselling record gospel record of all time, and beyond. But I don't remember not knowing her music, I just was always there. I knew that when it was playing, it was time to get up and clean up, so it knows so many different things. It's a very nostalgic voice for me.
Did you ever meet Aretha?
I did meet Aretha at "The Color Purple." She was just so wonderful. She waited for all of us to come and meet her individually and take a photo. I wore a yellow dress. And in this show, I was the only person that wore that color. And she said, "Are you the one in the yellow dress?" And I said, "Yes, ma'am." And she said, "Well, you can sing!" And I said, "Okay."
Wow. What a compliment! I would put I would get a T shirt that said that and put Aretha's face, saying, 'This is what Aretha said.' Anyway, it's awesome that you honor her legacy this way.
It is an honor to be able to do it.
"Genius: Aretha," from 20th Television and Imagine Television Studios, is airing this week on NatGeo and will be available to stream on Hulu beginning Thursday.