As the abortion drama "Roe V. Wade" releases this year, it ends a long journey for writer-director Nick Loeb, who has faced criticism and challenges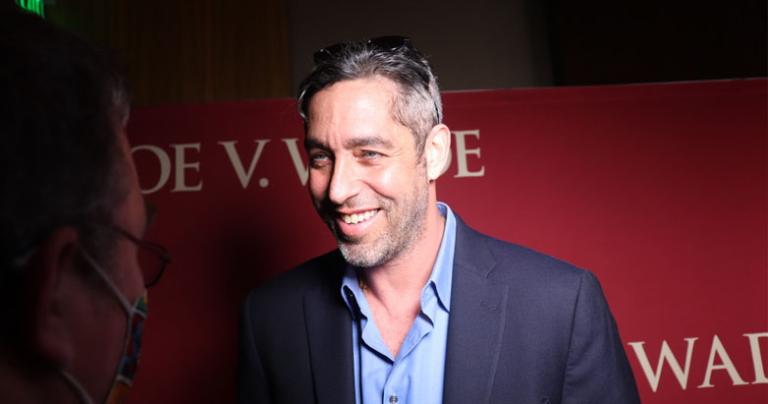 along the way.
At the red-carpet premiere at the Conversation Political Action Committee last month, Loeb responded to the effort to try and "cancel" the film: "There still is one. It's ongoing."
In 2018, during filming, Loeb reported that cast and crew had walked off the set when they found out the movie's pro-life slant, prompting producers to step security and safety measures. In addition to Loeb, the cast includes Academy Award-winner Jon Voight, John Schneider, Joey Lawrence, Steve Guttenburg, Stacey Dash, Robert Davi, Corbin Bernsen, and Jamie Kennedy.
"I'm very tenacious," he said, referring to the ongoing criticism. "I keep on fighting. That's my personality."
Loeb conceived the film as an ode to conspiracy thrillers like Oliver Stone's JFK, using the story of abortionist Dr. Bernard Nathanson and the lobbying that led to the infamous Supreme Court decision. The film's ensemble cast unravels the decision from its genesis to reaching the highest court in the land.
"I was sort of amazed that out of the most famous court case in American history, and no one's ever made a feature film," Loeb said. "I think maybe because it was so controversial, whether to the left or the right."
Stripping away all the legal drama, however, the writer-director-actor said the core of the film is really its pro-life message.
"I think the true heart of the film, at the end, is that life begins at conception," he said. "And really, there's a baby there. I think really, that is the message of 'Roe V. Wade'."
"Roe V. Wade" will release April 2 in theaters and on-demand. It is currently available for pre-release through iTunes.