A few days into the release of the faith-based teen musical "A Week Away," already hitting the top of the Netflix trending charts, fans and viewers are already wondering — will there be a return trip to Camp Aweegaway? According to Roman White, the film's director, it's very possible that the team could get back together.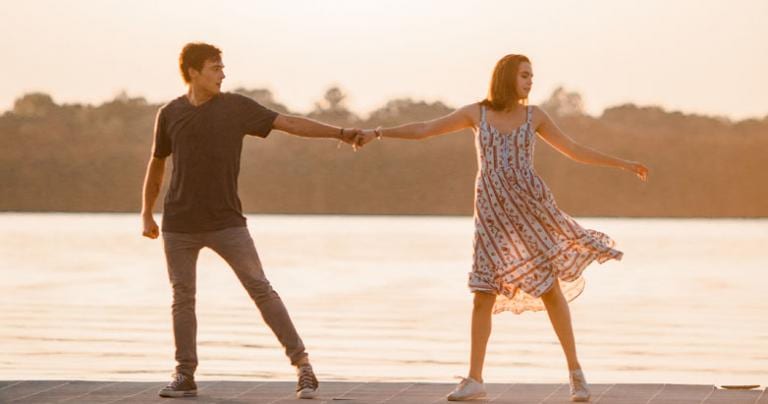 "I know that we would love to because I still think there are more stories to tell," he said. "And we had fun. Why would you not want to go back to summer camp?"
White, a Nashville native and the director of more than 400 music videos before this feature film debut, admitted that the shoot was "hot and sweaty," but a lot of fun and great friendships were formed. On the very last day of production, everyone found it hard to say goodbye.
"I think we all cried a little bit that day; I know I did," he said.
Gabe Vasquez, who developed the story with co-producer Alan Powell, said the three weeks of rehearsals, which felt like an actual camp, combined with the time in production created "something really special" for everyone.
"Our hope is that we're influencing and creating an atmosphere for our own team that reflects the spirit of the film," he said. "And so that was something we'd all love to come back and be able to experience again."
Cast members Bailee Madison, Kevin Quinn, Kat Conner Sterling, and Jahbril Cook were also recently asked in an "Entertainment Tonight" interview about their future plans. If the producers came calling, would they return?
"I think it would be fun to see where they all are," Madison said. "Like what would happen if Will became a camp counselor? Maybe it's not their week off from camp. Maybe it's when they're running the camp."
"There is a reason it's the 24th summer at Camp Aweegaway and not the 25th if that's any indication," Quinn added.
Sterling, who appears as the bashful Presley, also said she'd "love to go back to camp with these guys, any day. It was the experience of a lifetime and we'd love to do it again."
Click here for continued coverage of "A Week Away," including interviews with the cast and filmmakers.
DEWAYNE HAMBY is a communications specialist and longtime journalist covering faith-based music, entertainment, books, and the retail industry. He is the author of the book "Gratitude Adjustment." Connect with him on Facebook, Twitter, YouTube or InstaGram.