Amid a wave of nostalgic reboots of classic shows such as "Saved by the Bell," "Punky Brewster" and "Dexter," could the hit show "Touched by an Angel" also be joining the list? In a new interview promoting her upcoming film "Resurrection" airing March 27 on Discovery+, Roma Downey said the possibility of stepping into her character Monica's angel wings again would be a good thing.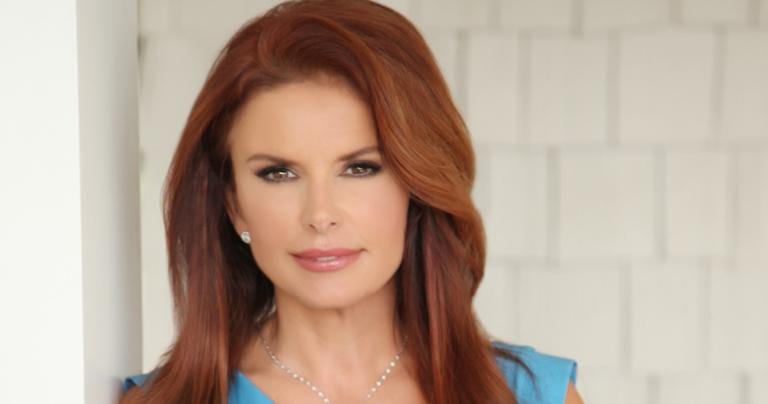 "I think that it would be lovely for it to come back. I really do," she said. "CBS would have to make that call. But I would love to, and not just be in it, but produce it, along with CBS, if they're interested."
CBS television content is currently being rolled into the new Paramount+ streaming service, including the previous ten seasons of "Touched by an Angel" along with reboots of "Frasier," "The Real World" and "iCarly."
Downey starred with Della Reese and John Dye on the inspirational television drama as a trio of angels on the show that aired for ten seasons and featured a who's-who of guest stars, including Carol Burnett, Kirk Douglas, Muhammad Ali, and Maya Angelou. Dye passed away "much too early" in 2011 at the age of 47, and Reese, who Downey shared a close friendship with, passed away in 2017 at the age of 86.
"I was privileged to be able to be with her through her final illness, and I just miss her so much," she said.
With those actors now gone and "with the angels," Downey speculated the reboot could have the former novice angel Monica stepping into the mentorship shoes to a new angel, much like Reese's Tess character did.
"Maybe in the new version, I could get to come back and finally be the wise angel," she joked. "Now it would be older and wiser Monica, and we could find some great young actress to be the novice."
Downey also explained the little-known fact of how her character got her name to begin with. In a never-aired pilot episode, the new angel drops into the ocean and asks two "beach bums" where she is.
"They tell her 'Santa Monica, dude'," she recalled. "When she walks up the street and goes to find Tess. Someone she meets asks her name, but she doesn't have a name. She's just a brand-new angel. But the only reference she has is Santa Monica. So, she says 'Monica'. And that's where the name came from, which is so cute."
Downey thinks the world is ready for the show to come back, because of "the need for stories of hope and encouragement."
"It was such a great format for a show," she said. "It wasn't like they would come in with a magic wand fix the problem for you. It was really just there was a 'surrender.' The minute the person was able to open up and say 'I can't do this by myself. I need help,' admit the vulnerability, and the heart opens, that's when the spirit moves."
Keeping one's heart open is an important lesson for her and everyone, she says. It's a high priority for her as a producer and filmmaker, to "make content that opens the heart."
"It's my job to open the heart, and then the Holy Spirit will do the rest," she said.
Downey's newest project aims to do just that. Compiled and expanded from footage from her and her husband Mark Burnett's limited series "A.D. The Bible Continues," the biblical epic "Resurrection" centers on the crucifixion, burial, and resurrection of Jesus Christ as well as the establishment of the early church, just in time for Passion Week and Easter Sunday.
Produced by Roma Downey, Mark Burnett, and Richard Bedser for MGM and Lightworkers Media, a division of MGM, "Resurrection" will begin streaming March 27 on Discovery+. For more information or to view, click here.
Connect with DeWayne Hamby on Twitter, Instagram, and Facebook.