Robert Davi is known as a frequent villain in films such as "The Goonies" and "Die Hard," but his newest turn as Supreme Court justice William J. Brennan Jr. could be his most controversial turn yet. The film, which released on streaming outlets this week, is the brainchild of writer-director Nick Loeb, who recruited Davi along with Academy Award-winner Jon Voight, John Schneider, Joey Lawrence, Corbin Bernson, and Jamie Kennedy to dramatize the conversion of real abortionist Bernard Nathanson.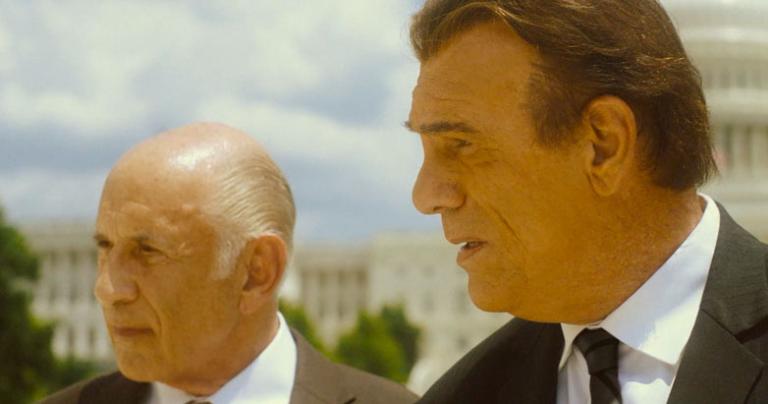 During the film's premiere at the Conservative Political Action Committee (CPAC) conference in March, Davi spoke with "Reel Faith" about the role and the court case that changed the world.
Let me ask you why you wanted to get involved in this.
I think there's so much talk about Supreme Court justices. I get to play a lot of bad guys a lot of mafia guys, and a lot of cops. I'm always up for a challenge in terms of playing something that I had not played before and research something. So, Roe V Wade, as I say, is a hallmark decision that the Supreme Court justices made. There's so much intrigue around currently the Supreme Court justices. So, I thought this was a way of looking underneath the robes of how decisions are made, how they influence each other in a certain way, and of course, to present a subject that is so controversial, in a way that hopefully people can make up their own minds. So that's what drew me to this whole thing.
I know a lot of actors are reluctant to play parts in movies like this. Did you have any reluctance in taking on this particular role? Do you think it's going to limit your opportunities?
I played Colombian drug lords! (laughs) I played, you know, Mafiosi. I played the FBI that saved lives. I'm all for playing a character that's interesting with a subject matter that's going to be interesting to the public and interesting to our culture. There are things I would not do. There were certain roles I did turn down, things with abuse to women, things that have other aspects to them, I would not do that. Morally, I wouldn't do but this here, no. I played the Chief Justice, who came up with the deciding factor of what swayed all the other justices. As an actor, you should be able to play characters that are different from you or that you embody in some way.
Any backlash?
Not yet. I have backlash because of other things (laughs).
"Roe V. Wade," written and directed by Nick Loeb, is now available on-demand through digital outlets. For more coverage of the film, click here.