Netflix has released a first trailer and poster for the upcoming drama "Monster," starring Kelvin Harrison, Jr., Jeffrey Wright, and Jennifer Hudson. Directed by Anthony Mandler, the film is based on the novel by Walter Dean Myers about a young black honor student (Harrison) whose world crumbles when he becomes charged with a felony.
The new trailer is haunting and captivating, showing scenes of the young man growing up, finding friends and love, becoming entangled in a crime, his conflicted loving parents (Wright and Hudson), and the stark reality of prison and the courtroom. "Should one moment define my life?" he asks.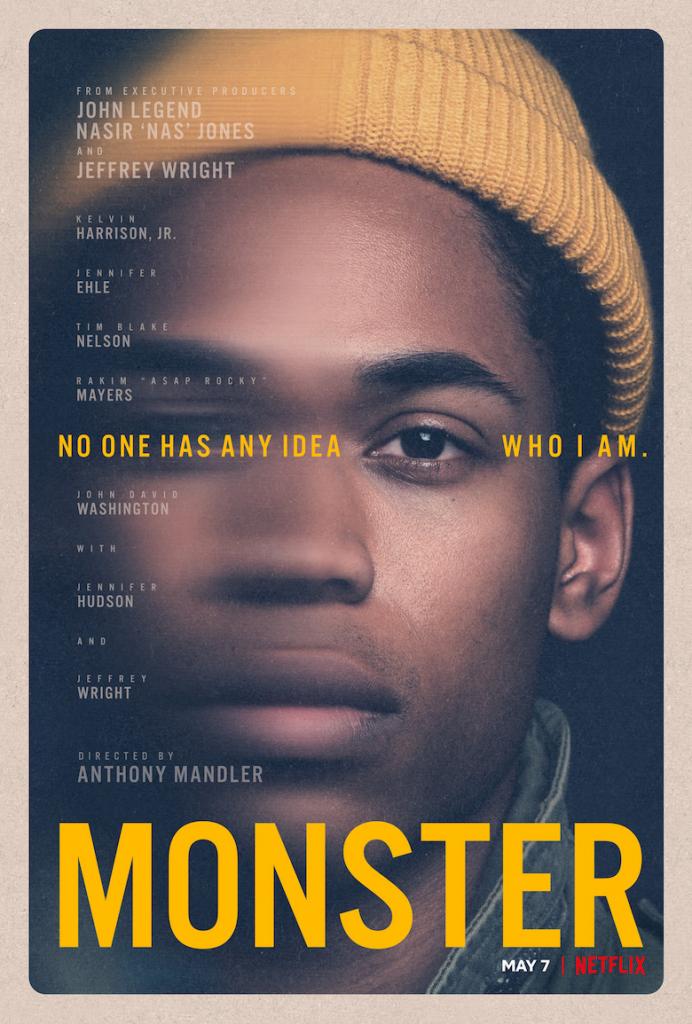 The official synopsis follows:
Monster tells the story of Steve Harmon (Kelvin Harrison, Jr.) a seventeen-year-old honor student whose world comes crashing down around him when he is charged with felony murder. The film follows his dramatic journey from a smart, likeable film student from Harlem attending an elite high school through a complex legal battle that could leave him spending the rest of his life in prison.
"Monster" will release May 7 on Netflix. Watch the brand-new trailer below: