When Dennis Quaid first heard the story behind his new Netflix film 'Blue Miracle,' he couldn't believe it was true. Recounting a miracle-filled account of a boat captain teaming up with a boy's home director and orphans to save the Casa Hogar orphanage literally seemed stranger than fiction.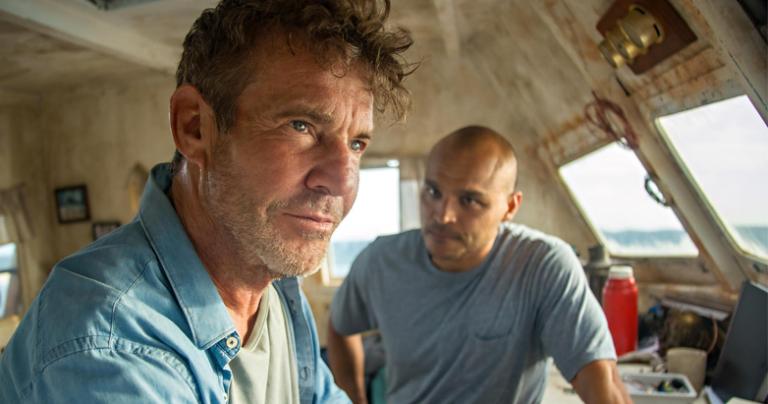 "The story of this film just really took me over," he said. "I had to ask three times, 'Are you sure this is really true?' Because, yeah, if it was a fictional story, there's no way they can make it. It's so unbelievable, but this really happened."
Sure enough, the story of the unlikely tournament champions was validated and the veteran actor of such blockbusters as "The Day After Tomorrow," "Frequency" and "The Rookie" quickly signed on to play the real-life Wade Malloy.
"Casa Hogar is at the very heart of the story," Quaid said. "It's because of those kids, their naiveté, and their faith that we're sitting here today."
The film is the latest inspirational film the actor has headlined, which has also included "I Can Only Imagine," "A Dog's Purpose," and the upcoming "American Underdog: The Kurt Warner Story" and the presidential biopic "Reagan." Stories about faith and redemption "always make me well up," he said.
"I've done a few inspirational and faith films that come up because they're really fantastic stories," he said. "I love stories like this myself. There are enough stories that that are harsh in this world, and this is a great uplifting film. It's a cross-cultural film, and something everybody, I think, will love."
Jimmy Gonzales ("Mayans M.C.," "Godzilla: King of the Monsters"), who stars as Papa Omar, the director of the orphanage, agrees that the inspirational message is one the world is ready to hear after coming out of such a struggle.
"I think this movie is coming in at a perfect time, and I think that we need it," he said. "And not just here in this country but around the world. We more stories like this need to come out and I think people are ready for it."
"Blue Miracle" is the last movie Quaid filmed before the Covid-19 pandemic and a good one to signify a new beginning.
"We've definitely had a big year full of downers so let's time for positive things," he said.
"Blue Miracle," written by Julio Quintana and Chris Dowling and directed by Julio Quintana, released on Netflix on Thursday, May 27. To promote the release to faith-based audiences, Lakewood Church hosted a special screening of the film with comments by Quaid. For more information, visit www.netflix.com/BlueMiracle.
Watch DeWayne Hamby's interview with Dennis Quaid and Jimmy Gonzales below:
DEWAYNE HAMBY is a communications specialist and longtime journalist covering faith-based music, entertainment, books, and the retail industry. He is the author of the book "Gratitude Adjustment." Connect with him on Facebook, Twitter, YouTube or InstaGram.