In the documentary "Show Me the Father," releasing this weekend from Executive Producers Stephen and Alex Kendrick ("Overcomer," "Fireproof," "War Room") and Director Rick Altizer, the varied stories of five families are profiled, drawing parallels to the father heart of God. It's a return to form for the Kendricks, who continue to stress the importance of godly fatherhood in many of their faith-based releases. At the same time, the two brothers are readying a new version of their 2011 drama "Courageous."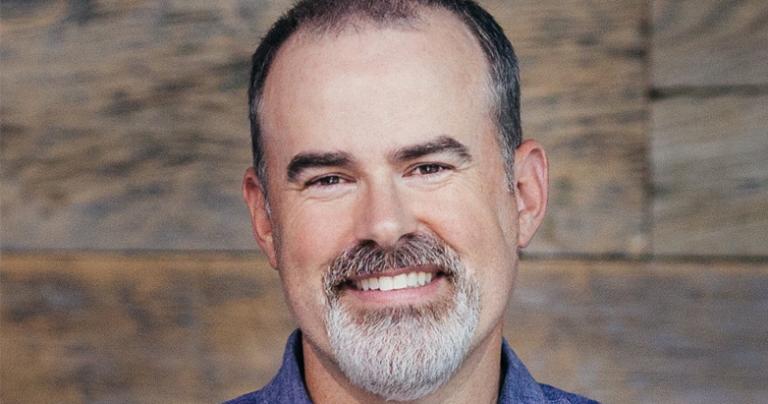 Alex Kendrick recently spoke with Reel Faith's DeWayne Hamby about how the idea for "Show Me the Father" came about, what's different about "Courageous Legacy," the duo's philosophy for their target audience, and what's changed since their breakout hit "Facing the Giants."
Fatherhood is a recurring theme in a lot of your films, and such an important piece of culture, something that is when it's missing, it's really evident. When did you have the idea to do a full-fledged documentary on fatherhood instead of the scripted dramas that you've been doing?
It was about a year ago, maybe a little longer, my brother came to me, and he said, "I've got something on my heart. I want you to pray about." We had just finished "Overcomer". "What if we did a documentary on fatherhood? That has been a very significant aspect of our messaging and our focus. So we began praying about it. And the Lord gave us five stories that just blew my mind, all true stories of fatherhood, from various vantage points. One was a good father, one was a terrible father, one was about a father that was never there for his son. And we realize, you know, everybody's got a fatherhood story. Some of them are inspirational and wonderful, and some will bring tears to their eyes because of the painfulness of it. As we looked at those, we're very mindful that we have a perfect Father in heaven, who is not like our earthly dad. Even if you had a good dad, your Father in heaven is perfect. He is perfect in mercy and love and faithfulness and understanding wisdom, and yes, even judgment. Most people get their first concept of the father from their dad, a lot of people view God, at least their initial view of God is similar to how they view their dad, if their fathers, their dad is distant from them, then they feel like God is distant it so and so forth, and so on. So we made the story of these five testimonies is five stories, some of which have twists that are mind-blowing.
When we screened the early version of "Show Me the Father" to audiences, there were audible gasps in the audience. When some of these twists happened better than any Hollywood script I've seen. We just let them tell their own stories and we made them as cinematic as we could. By the end of the movie, we saw that people were looking at God from a new perspective, not just as God the Creator, but God was Father. And that that was really our goal that we would look look at God the way Scripture says.
I was excited to see Jim Daly's story included your brother's as well, who told his story of adoption.
I'm the one that pushed Stephen to include his daughter's adoption story because there's such a strong parallel between God bringing us spiritually into his family through Jesus Christ and adopting a child. You know, Mia Stephens, his adopted daughter from China, her identity used to be that she was without parents, that she had no future planned, that she was just one of the dozens of orphans that owned nothing. And this orphanage and then Stephen adopted her. And she is now Mia Elizabeth Kendrick, and she now has a full family that loves her She now has an inheritance. She now has the blessing of living here and having a home and belongings. When we realize that's what God does with us, he sets His heart on us. And when we come to him through Christ. We are given an inheritance in Christ that we never would have had. So, we saw the parallels with adoption. And I said, "Stephen, you have to include this story." And there's a twist in the story as well. That's one of the five stories. Some of these stories have elements to them that are more powerful than any Hollywood script I've ever read.
With your continued success, people might even expect your movies to get a little bit more mainstream. But they really continue to be straight ahead, church and biblically-based, unapologetically Christian. Is that just who you are?
We do want to minister to everybody, but I will say that the Lord has put the church on our heart. There is a place for movies that are not aimed at the church, but that contain biblical truth. We would never knock that mindset or be critical of that mindset. But there's also the need for encouraging and ministering to the church that doesn't have it all together. We're still in various stages of maturity and spiritual growth. When people say you're preaching to the choir, well, the choir needs encouragement. So the Lord has put the church on our hearts to continue preparing the bride of Christ for his return. In other words, we want to remind husbands and fathers and families, and really all followers of Christ what both what the scripture says about walking with the Lord and living that out in your daily life and painting a picture that they relate to that will inspire them to continue doing those things. So, if people watch our films, and it helps them to desire a closer walk with God, and to honor him with their life, then we've done what we set out to do. There's enough Hollywood entertainment out there. Some people could argue there's too much. For us, we do want to make engaging, inspirational, entertaining movies, but our first priority is to help people walk with the Lord.
At what point did you decide you wanted to revisit "Courageous?"
When we were approaching the tenth anniversary of "Courageous," which came out in the fall of 2011, we started thinking about the fact that those principles are just as applicable today as they were ten years ago. We have another generation of fathers that did not yet have children a decade ago. So, we were thinking, "Man, how do we minister to this new generation of fathers?" Then we started talking about, "What if we revisited all of these characters and shot new scenes for the movie where you see what happens to them a decade later?" We called up the cast and the crew and they said, "We're in" and we shot new scenes that happen in the movie, as well as a brand-new ending at the very end that happens 10 years later. You get to see how did all these families turn out? What happened with their decisions, their challenges, their hurdles, the things that they were facing? One of them is in prison. So, what happened to them? I don't know if I've ever seen a film where you literally get to see the actor's age ten years. I've seen people with makeup and prosthetics, where you digitally age the actors, but I have never seen literally where they picked up ten years later and shot new scenes, and you're watching a movie where they age. We re-edited the entire movie. It's tighter, it flows faster now, added a new score, and new effects. Then there are new scenes in the movie that people haven't seen before. We call it "Courageous Legacy," because it's a new version of "Courageous." When you see it, it will feel familiar while being very fresh. In the early audience reviews that we've shown it to, they were ecstatic. We got the standing ovations and they said this is a much better version. So, we're really excited for that to come out on October 15.
How has everything—technology, distribution—changed since the first movie?
When we were shooting the new scenes for "Courageous Legacy," going back and using even drones that can give you these epic aerial shots. We didn't have drones when we originally shot "Courageous." Most of our shots were on the ground. Being able to do these epic, sweeping shots through buildings and cities, was so much fun to do that now. And it adds a whole other level of production value and visual value. Then to be able to upgrade and re-release this new version in 4k quality. It was originally released in 2k. So, it is double the quality now and we shot it in 4k. But theaters weren't showing movies in 4k, there were all 1080dp or 2k. We went back to the original footage that was shot in 4k, and recolored the movie. The image quality is better today than it was ten years ago. The footage is better. Then to be able to go back and spruce up the special effects. When we have gunfights, and you see bullet holes and broken glass. To be able to redo those at a higher level of quality is amazing. It's just fun to see the movie gets better. You mentioned distribution as well. It's not just put it in theaters, then put it on DVD and eventually television. Now you put it in theaters and a matter of six to eight weeks later, you can stream it in your own home, in you know High-Definition quality in your own home on our big screen TVs with excellent sound and everything. And we're still doing the DVD and Blu-ray, but there are so many other options. Now you can download it, you can stream it. Even going overseas, the technology is there we can get into more countries with these stories. It's almost like a whole new world, you know, like anything.
"Show Me the Father," directed by Rick Altizer, is now in theaters and "Courageous Legacy," directed by Alex and Stephen Kendrick, will release September 24.