There's something special about the story behind the new film "King Richard," according to its star, Will Smith. The rise to greatness of tennis legends Venus and Serena Williams, guided by their dedicated father, is a testament to love, family, and God's faithfulness, the Academy Award-nominated actor and Grammy Award-winning-singer said.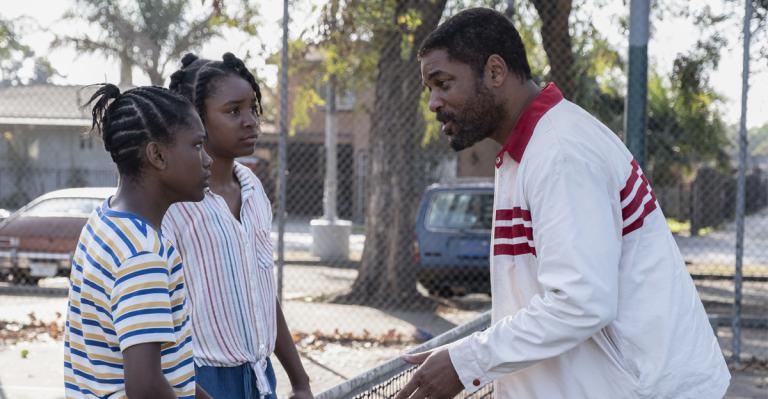 "I think the thing that was most surprising for me—before I decided that I absolutely had to tell this story—was that Richard had prophesized everything; that he had been watching a tennis match and Virginia Ruzici won $40,000 and two years before the girls were born, Richard wrote out plans for their entire careers," Smith said. "He actually went to Oracene with this dream, this prophecy, that they had to have these two kids who were going to be the number one and number two tennis players of all time. And, I was like, 'Wait, that can't be true.' When I went back and did the research, I just found it to be such a powerful story of belief, love, family, and God."
This week, Warner Brothers released a new featurette for the film, premiering in theaters and HBO Max on Nov. 19. The film is directed by Reinaldo Marcus Green, written by Zach Baylin, and also stars Aunjanue Ellis, Saniyya Sidney, Demi Singleton, Tony Goldwyn, and Jon Bernthal.
The new featurette, offering behind-the-scenes and movie moments, highlights the strong themes of faith and family.
"This is a movie about family, this is about belief, this is a movie about love and triumph," Smith says in the new featurette. It also touches on the faith and determination of the girls' mother, Oracene "Brandy" Price, who says, "My faith dictates that I stand by your side" in the preview.
The synopsis for the film follows:
Armed with a clear vision and a brazen 78-page plan, Richard Williams is determined to write his daughters, Venus and Serena, into history. Training on Compton, California's neglected tennis courts—rain or shine—the girls are shaped by their father's unyielding commitment and their mother's balanced perspective and keen intuition, defying the seemingly insurmountable odds and prevailing expectations laid before them. Based on the true story that will inspire the world, "King Richard" follows the uplifting journey of a family whose unwavering resolve and unconditional belief ultimately delivers two of the world's greatest sports legends.
Watch the new featurette "The American Dream" below: