On Sunday evening, The CW will premiere "The Waltons: Homecoming,' premiering 50 years after the original film "The Waltons: A Christmas Story" launched the long-running beloved series. Logan Shroyer, known to audiences as Young Kevin on NBC's "This Is Us" steps into the iconic role of John Boy, made famous by Richard Thomas in the original series.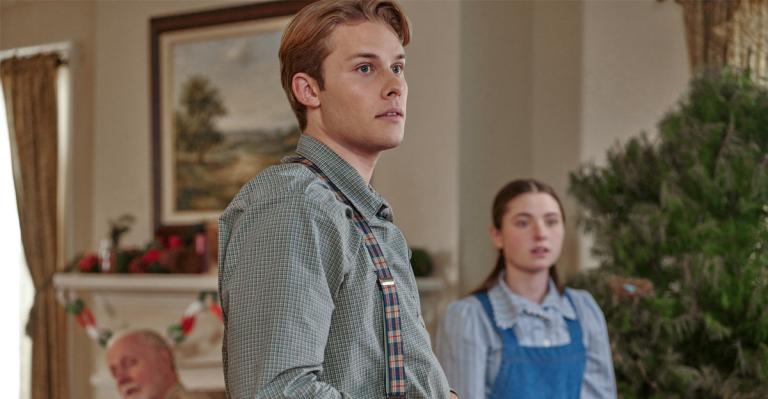 Although the series ended its run in the early 80's, the 22-year-old actor was surprisingly familiar with the drama, in a way he felt was God-inspired.
"I just got a call asking, 'Do you know 'The Waltons?' and I said, 'Yeah, my best friend growing up, his grandfather is Richard Thomas," he said. "And it feels really special. Sometimes it seems like God just does something that makes it really obvious. I didn't do anything, you know, just sort of fell in my lap."
Through the years, as Shroyer began his acting career at 12, he would frequently call the original John Boy for advice, never knowing that eventually, the two would literally become linked onscreen one day. In the new film, Thomas also narrates and appears as himself, introducing the world to a new interpretation of the famous family.
"Homecoming" centers on John Boy's dream of becoming a writer while at the same time stepping in to lead his family while his father is away for work. When a winter storm threatens the family holiday gathering, John Boy sets out to find him and reunite the family for the church Christmas celebration.
"To be a part of something especially The Waltons, with how John Boy is and how they do go to church and that do pray is a really, really cool thing, because you don't see it that much on this mainstream of a platform," he said. "I think that hopefully, it brings families together. And I know that I think Christian families are gonna really like it."
Shroyer, who is open about his Christian faith, frequently posts scripture verses to his followers on social media, identifies with the faith of "The Waltons." He explained how his personal spirituality has deepened through the years.
"I grew up in the church and really honestly came away from the faith for a while and then started taking it more seriously and got closer to God as senior in high school," he said. "I got re-baptized because when you're a kid, you kind of just do it. You don't fully know what it means. Some people do and it's awesome, but for me, I felt like I needed to do it again because I didn't really keep walking it out."
"The Waltons: Homecoming," airing Sunday, Nov. 28 on The CW, also stars Marcelle LeBlanc, Christian Finlayson, Tatum Matthews, Samuel Goergen, Callaway Corrick, Alpha Tivette, Rebecca Koon, Ben Lawson, and Bellamy Young, with guest appearances by Marilyn McCoo and Billy Davis Jr.