Premiering today, John Schneider ("The Dukes of Hazzard," "Smallville") releases his latest film, "Poker Run," a "southern horsepower" homage to the classic "Smokey and the Bandit" films popularized in the 70's. Singer-songwriter Cody McCarver plays sidekick as Frosty, an homage to Jerry Reed's "Snowman" from the Burt Reynold's series, along with Mindy Robinson, Dion Baia, and Dane Rhodes.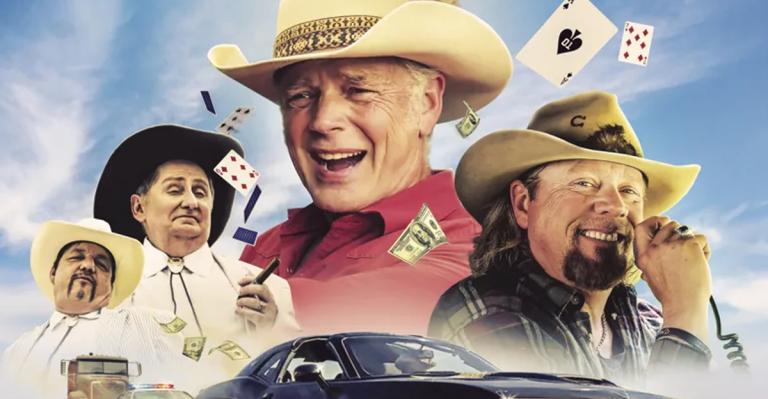 McCarver, who first rose to popularity as the lead singer of country group Confederate Railroad before making his mark as a solo artist, says "Poker Run" is an extension of a 25 year-friendship.
"I love working with John because he lets us have a good time," he said. "He takes you takes you and everything about this process to a whole new level. And I've learned a lot about how to deliver a line."
"The Dukes of Hazzard" is McCarver's all-time favorite television show and "Smokey and the Bandit" is Schneider's all-time favorite film, so the two movie and real-life friends have bonded over their love of the genre. Before "Dukes," McCarver still gets a kick out of the fact that Schneider actually snuck onto the set of "Smokey" as a high school student, spending the day with the late Jackie Gleason and Burt Reynolds.
"They finally all realized he wasn't supposed to be there finally, and nobody even knew it, and then two years later, he became Bo Duke," McCarver said. "When the credits are rolling, you can see John standing there in the crowd with a black cowboy hat on. I don't know who's an actor that could pull off doing a southern horsepower comedy like John can."
The two have also frequently collaborated musically, not only on the soundtrack to the film but doing concerts together and church services. McCarver, who is currently working a new gospel album of hymns and new songs, dubs his music "Outlaw Gospel," hoping to reach those who haven't heard the Good News message of Jesus elsewhere.
"The events we've been doing around the country have been great for me because we have church on Sundays," he said. "So there'll be a concert on Saturday, and then on Sunday, we have church. So I get to be really involved in doing what I do, and want to do more and have a platform to actually do that for people might be unchurched."
McCarver can identify with those seeking hope. During his success as a music artist, his own life took a downward spiral until he reached out to God during a desperate moment.
"Here I was with everything I could imagine, but something was missing, and I was miserable," he said. "So, I started filling that void with Jack Daniels, who became my best friend, every single day. I was headed for death. I knew something had to change…so I went to church. God let me know that He never left me, and He was with me the entire time."
"Poker Run," written and directed by Schneider for John Schneider Studios, releases today on demand. For more information or to order, click here. For more information on Cody McCarver, click here.