What would the world be like if scientists could effectively eliminate death? That's the fascinating question posed in the new sci-fi drama "I Am Mortal," starring Sean Gunn ("Guardians of the Galaxy," "The Suicide Squad") and directed by Tony Aloupis ("Safelight"). In the Utopian setting, The Pilot (Gunn) deals with a small group of insurrectionists determined to take back free will, including their right to die.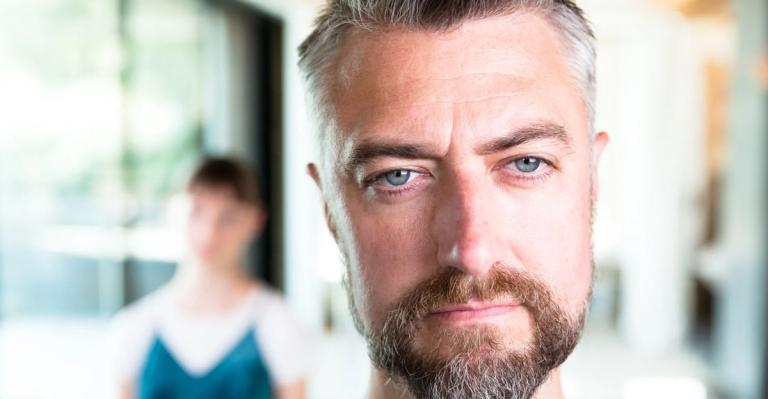 Aloupis, who also wrote the screenplay, was inspired to introduce this perfect world with some type of pushback, which comes in the form of Logos (Abraham Lewis), a young man who is days away from receiving his gift of immortality. From that initial idea, he saw the philosophical questions begin to materialize.
"Good sci-fi asks us questions about our current condition as human beings, and I thought that we could work both what's going to happen, and with what is currently happening in our daily lives now," he said.
Although the film doesn't address religious faith, per se, the questions raised are poised to provoke discussion from various faiths. Aloupis said his faith is important to him and offered a quote from an interview with guitarist Carlos Santana.
"(He was asked) if something (supernatural) happened while he was playing guitar, and he said, 'That's Holy Ghost time.' I love that. I try to keep that with me. I really do. And I try to just be open."
One such faith-derived discussion might center on the idea of purpose, which is affected when death is removed from the human equation.
"If you take away death, then it kind of throws (purpose) like way up in the air," he said. "Do you still have a purpose and some in a sense of mission in life and something to fulfill?"
Lewis and Aloupis engaged in some similar discussions on set, inspired by Abraham's young friends who were asking some of the same questions the film would inspire. Should science intervene or alter the human experience and if so, does it make a person less human?
"They're going to start implanting things in our brain; is that a truly human experience as God intended?" he said. "I don't have all the answers. They're just things I would think about, which is a little maybe a little strange, but I've thought about them for a while."
The Pilot is the god-like tech-guru of the film, channeling his own grief into something he feels that will aid humanity. But even though his intentions are good, do they contribute to the betterment of society or create a false world without "consequence," as Logos expresses.
"All of those moments of humanity are lost if there's an immortal world, all those beautiful spots that the character realizes when he becomes mortal," Aloupis said. "He wants to make decisions with consequence."
The writer-director credits Sean Gunn for a masterful, professional performance as The Pilot.
"He was a pleasure, he added a lot," he said. "When you have really strong actors, they can take the character as it's written and bring it to life and bring it to life in some that you didn't see in the written word. I thought he did that well."
"I Am Mortal" is currently available on-demand digitally. For more information, click here. Watch the video below for an extended interview with Aloumis and writer DeWayne Hamby on the film's themes through the lens of Christian faith and the concept of suffering.