Tonight and tomorrow night, Kirk Cameron is hitting the big screen once again through Fathom Events with the new documentary "Kirk Cameron Presents: The Homeschool Awakening." The new documentary takes a look at parents choosing to educate their children at home, many of who were pushed to after the recent pandemic.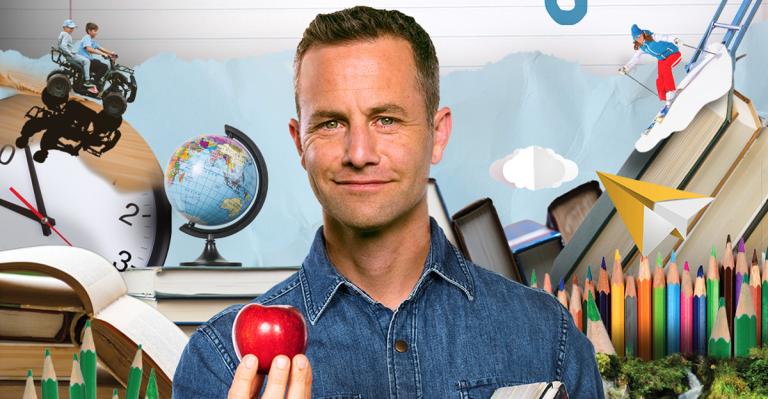 In the documentary, 17 families are profiled who, like Cameron, opted out of public education. For the actor, best known for his roles in "Growing Pains" and "Fireproof," homeschooling was a transformational experience.
"The homeschooling years were some of the most influential and impactful for our family," he said. "So, we wanted to highlight the fact that there's been an oversight over 60% increase in homeschooling families because of the pandemic, and many of them never went back."
During the pandemic, Cameron says families became more aware of what was being taught in public classrooms, and some of that included a curriculum that directly opposed the biblical foundation parents were hoping to instill in children. The answer, he says, is homeschooling.
"Rather than being horrified at what the public school system is teaching our children and having their minds and souls rotted out by a cancerous curriculum, that includes things like Critical Race Theory and Gender Queer Theory, and the 1619 projects, they're able to really nourish their children and support and encourage them in the truth and in wisdom and in faith," he said.
As he was producing the new documentary, the filmmaker said he was surprised how many families had to confront stereotypes in their minds of how difficult home education might be or how homeschooled children might have less socialization. Part of what those families have learned is that their children benefit from inter-generational learning.
"Those families found out, 'Wow, my kids are better socialized by coming with me to work coming with me to the grocery store, being out in the real world and dealing with people of different ages, not just with other 14-year-olds in their ninth-grade class, but they're learning with toddlers, and they're actually teaching the younger kids, they're learning from their older siblings," he said. "They're taking care of grandparents and meeting other families of other races, other backgrounds."
"Kirk Cameron Presents: The Homeschool Awakening," from TBN, CamFam Studios, and Fathom Events, debuts tonight in theaters across the country. For a list of participating theaters and to purchase tickets, click here.
DEWAYNE HAMBY is a communications specialist and longtime journalist covering faith-based music, entertainment, books, and the retail industry. He is the author of the book "Gratitude Adjustment." Connect with him at on Facebook, Twitter, YouTube or InstaGram.