The King of Rock and Roll gets an elaborate and colorful new biopic in the spectacular new release, "Elvis," starring Tom Hanks and Austin Butler and directed by Baz Luhrmann. The director, known for epic movies such as "Moulin Rouge" and "The Great Gatsby" frames Elvis Presley's familiar rise-to-fame story with spiritual emptiness, deceit, and restlessness.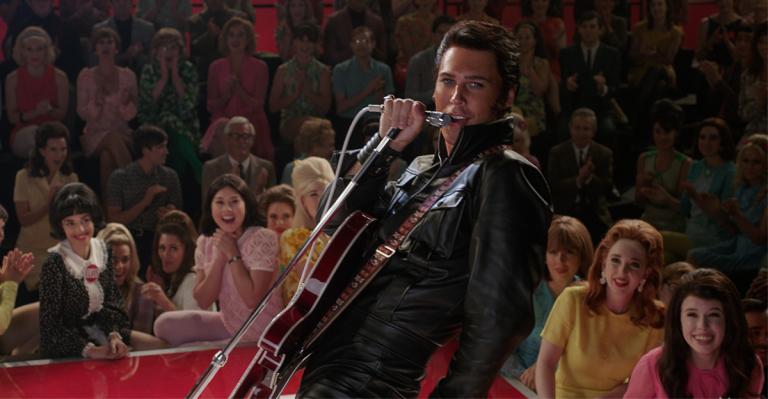 Hank's Colonel Tom Parker, the story's narrator, assumes the role of villain, manipulating the teenage singer (Butler) to superstardom before trapping him into a series of soul-crushing compromises. Whether the young Memphis teen would have become the Elvis would eventually know without him is unlikely, but the film's silent question remains "at what cost?"
Elvis' story runs parallel to the biblical character of Solomon, who ascended to the greatest heights and saw nothing but emptiness on top. As the writer said, "Everything is meaningless" (Ecclesiastes 1:2), the character also declares that he himself hasn't accomplished anything of value, nothing to show for all of his sacrifices and trauma. Surrounded by opulence and experiencing very little love without conditions, he finds himself lonely in every room, even a crowded fairground.
During those moments of introspection, Butler shines, portraying a man searching for meaning. Like fellow music legend Aretha Franklin, who ironically shares the same day of death with Elvis, he rekindles that purpose by returning to the gospel music he first heard in Pentecostal tent revivals. When touring Presley's home in Graceland, visitors will see books displayed with commentary from his daughter Lisa Marie: "He had stacks next to his bed. He read all the time . . . Always of a spiritual nature. Always looking . . . Always searching for something." As the world knows, tragedy occurs, however, before he was fully able to find peace.
Like Luhrmann's previous works, "Elvis" is a stylish piece of film with stellar performances that will be discussed for years to come. Music naturally is a central theme, although it never really overpowers the plot, and the movie never truly evolves into a straight-ahead musical. Hanks' Parker is multi-faceted, both creepy and warm, and nurturing and vengeful. Butler, however, is the shooting star, delivering a breakout performance.
"Elvis," also starring Helen Thomson, Richard Roxburgh, Olivia DeJonge, Luke Bracey, Natasha Bassett, David Wenham, Kelvin Harrison Jr., Xavier Samuel, and Kodi Smit-McPhee, releases June 24 from Warner Brothers. It is rated PG-13 for substance abuse, strong language, suggestive material, and smoking.