Comedian Jo Koy stars as a man on the verge of a big break if he can just survive a visit with his family in the new comedy "Easter Sunday," releasing to theaters on Friday. Although it's not a stretch that Koy's character, Joe Valencia, is a standup comic dealing with an irregular family, the actor is thrilled to showcase his Filipino roots on the big screen.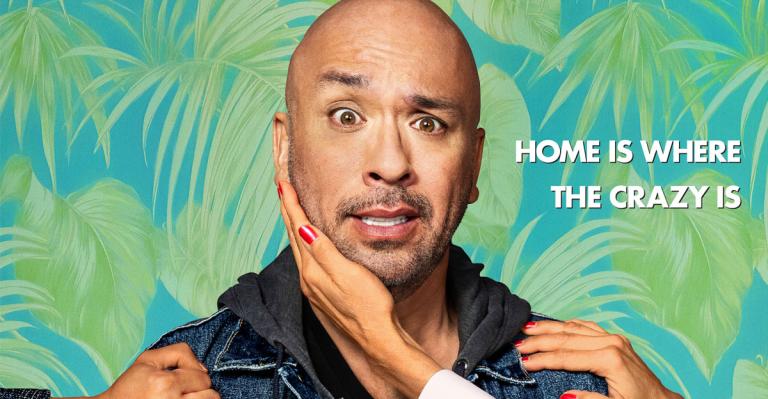 "It's so cool to finally tell a story that just happens to be Filipino, to finally have a voice and an identity and Hollywood supporting it," Koy said.
After his fourth televised and second Netflix special, "Comin' in Hot," Koy was contacted by Amblin Entertainment to see if he had any ideas for a feature. He pitched the idea of something involving his culture because much of his comedy is inspired by a peculiar family dynamic, one that includes "love and chaos."
"Growing up Filipino American, Easter Sunday is the day I remember the most," he said. "It was the day where we all went to church. That was the day when my mom met all her Filipino friends. That's where we had our Filipino parties. On that day, we actually celebrate and tell the world about our culture and talk about our family."
Regarding family, Lydia Gaston, who plays Valencia's mother Susan, said making the film during Covid-19 shutdown with a closed-set cast and crew extended that bond offscreen.
"We became a family, and it was really beautiful," she said. "I think you'll see that in the film, that we had this real bond. I think the movie shows all aspects of family, the church, and getting together, being excited to see each other and getting into fights and making up. It has all those elements."
The film also stars Jimmy O. Yang ("Silicon Valley"), Tia Carrere ("True Lies," "Wayne's World") Brandon Wardell ("Curb Your Enthusiasm"), and Eva Nobelzada ("Hadestown"). Director Jay Chandrasekhar ("Super Troopers," "The Dukes of Hazzard") followed a script written by Ken Cheng and Kate Angelo but also left plenty of room for Koy to insert his comedic input.
"It was fun to keep implementing things from my life and ideas and situations that we could act out," Koy said. "It was fun to actually see things play through and act out that I used to talk about on stage."
The onscreen mother and son are equally appreciative of each other, with Gaston pointing out Koy as "the most respectful artist I've ever worked with, very encouraging." In return, Koy said Gaston was "the spine of this movie."
"She carried this movie on her back, and she nailed it," he said. "Every scene Lydia is in was a home run if not a grand slam." It was just so easy for a guy who's doing a movie for the first time and having someone like Lydia hold my hand and guide me through the way she did was a blessing."
"Easter Sunday" releases in theaters on Friday.