Lionsgate recently released a first look at its February release, 'Jesus Revolution,' starring Kelsey Grammar, Jonathan Roumie, Kimberly Williams-Paisley, and Joel Courtney. The long-awaited project from Kingdom Story Studios ("American Underdog," "I Can Only Imagine," "I Still Believe," traces the birth of the Jesus Movement in California, along with the beginning of Calvary Chapel church and contemporary Christian music, focuses on the lives of Chuck Smith, Greg and Cathe Laurie, and Lonnie Frisbie.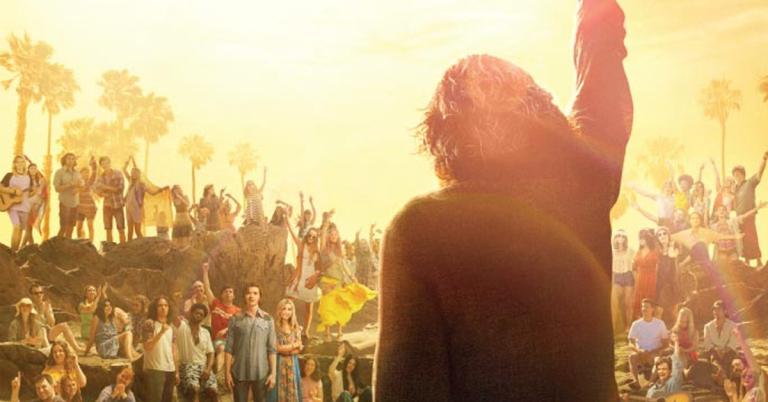 "It's been seven years to the screen for this movie and every other movie that we've made along the way, 'Woodlawn,' 'I Can Only Imagine,' 'I Still Believe,' 'American Underdog,' it's all been leading to this. ," said co-director Jon Erwin.
In the featurette, Erwin and co-director Brent McCorkle, along with Greg and Cathe Laurie, Grammar, Paisley, Courtney, and Roumie, discuss their participation and thoughts on the film and the true-life events behind it.
"This is a beautiful fusion of Greg's coming of age story, this hippie street preacher Lonnie Frisbee and a down and out pastor who's pretty much lost everything, and to see him open up his doors to these hippies, that completely changed everything," McCorkle said.
The Emmy Award-winning Grammar, known for his portrayal of Dr. Frasier Crane in the NBC sitcoms "Cheers" and "Frasier," said, "I hope people feel cheerful and joyful all at the same time, and maybe inspired to rediscover their own faith."
"Jesus Revolution," directed by Jon Erwin and Brent McCorkle and written by Jon Gun and Jon Erwin, will release to theaters on February 23, 2023. Watch the new featurette, "The Heart Of," below:
;