In the new Pure Flix/Pinnacle Peak Pictures release, "Nothing is Impossible," David A. R. White ("God's Not Dead") stars as Scott Beck, a man given a second chance at his dream of playing basketball. Joining White are Nadia Bjorlin ("Days of Our Lives"), Robert Amaya ("War Room"), country artist Stella Parton, and Harry Lennix of "The Blacklist" and the DC Cinematic Universe films "Man of Steel" and "Justice League."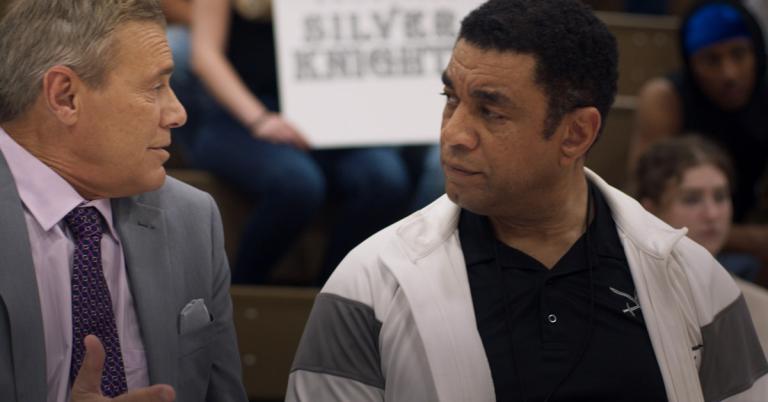 Lennix, who recently released his own gospel-based project "Revival," jumped at the chance to be involved in the production, invited by his college friend John Shepherd, who had been working with Pure Flix.
"I've been inspired by what Pure Flix and Pinnacle Peak have been able to do," he said. "In spite of all of the pushback and the cynical jibing of Hollywood and the industry, that they have been speaking to the people. And the people have responded by going to see these films and this entertainment."
The veteran character noted the "camaraderie" of the set, which he says mirrored the story that his friend Tommy Blaze wrote.
"There was a sense of fellowship, it was a sense of embodying the theme of the movie, which is about people who've been disappointed in their lives, if they hang in there, God will provide an opportunity," he said. "It is up to us to take those lessons, those knocks and those failures, those pings, and to be able to use those to our advantage that can make us actually stronger."
He continued by pointing to humility as the path forward.
"It is in our humility, and in our vulnerability, that we find that we do have help, we do have a 'present help' if we're willing to accept it," he said. "And that in that light, nothing can be withheld from us."
With his booming bass voice, which has become a staple of his character, FBI director Harold Cooper, on NBC's "The Blacklist," speaking spiritual truths, it's not hard to imagine Lennix as a preacher. That's not far from his early career path of joining the priesthood. When asked if he'd ever rendered a sermon, he admitted "Only one!" during the pandemic two years ago.
"I don't know that I have any great gifts, such as oratory in that sense, or at least sermonizing, or homiletics. But that said, it was a great deal of fun, and this is my way of keeping engaged with that spiritual side of my life."
"Nothing is Impossible" is now playing on the Pure Flix streaming platform.