Contemporary Christian music pioneer Kathy Troccoli has released a deeply personal new song, "Finally Free," as a way of providing hope and healing after her cousin's son's suicide. The singer, whose 40 year career includes 18 number-one hits including "Everything Changes," My Life Is In Your Hands" and "Go Light Your World," first wanted to provide a message for her grieving cousin and also a way forward for families dealing with that type of loss.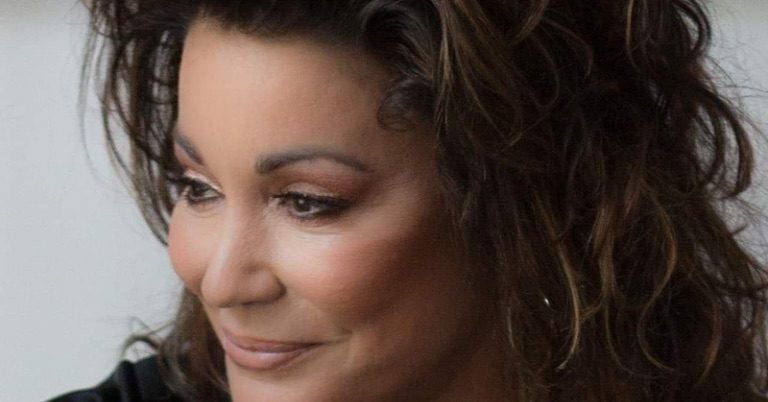 The tragedy happened during the Covid-19 shutdown so Troccoli couldn't fly to be with Rico, who she had grown up with in Long Island. Trying in her own way to offer healing, she penned down the words to what would become the song. 
"I was trying to write down the things my cousin would be feeling, with the hope of him not being in pain and him being with the Lord and I sent it to him," she said. "As I was writing it, I was just going to give it as a gift to him and his wife. But I thought, 'This is something I want to say to a lot of people who have experienced this kind of tragic loss of life. And it just absolutely comforted him."
In her years of ministry, especially through her appearances at the Women of Faith events, Troccoli had ministered to many women whose sons, daughters or even parents took their lives. They would embrace her with tears asking why these type of things happened and "what could I have done to prevent it?" At the same time, many were struggling with what happened to their loved ones and whether or not God would accept them. 
"I would get a little frustrated going, 'first of all, no one is the judge for God'," she said. "'No one knows a soul like God does. And I would whisper that verse that's always comforted me that 'Mercy triumphs over judgment,' and the love of God covering this. And I would see life come back into so many eyes and hearts. And I wanted it the same way for my cousin."
"Finally Free" isn't the first time Troccoli has addressed a timely issue. In the 90's, she gathered a room of Christian music icons to record a song for AIDS awareness, called "Love One Another." She also released a pro-life song from the child's perspective with "A Baby's Prayer." 
 "I think sometimes we forget about God's heart, whether on these hot topics or whatever, and nothing changes the love of God's heart," she said. "A lot of these songs have come from either my experience or me just meeting people  – this outlet of music is so powerful."
Moving forward, Troccoli is building a social media following, releasing inspirational messages and songs. She plans to release a song digitally every other month and listeners who subscribe to her newsletter and social media channels can be the first to know. 
"This is really a sweet time to be able to do it," she said. "I'm so thankful for where all the technology and music has arrived from when I started in the 80s."
Listen to "Finally Free" below and visit the Kathy Troccoli website for more information.