Following the release of a new Christmas record, "Miracle in a Manger," GRAMMY Award-winning Christian singer Jason Crabb is reflecting on a "busy" season where participating in multiple holiday specials and winds up his "Christmas Forever" tour.  The new record was a longtime dream of Crabb, something that he expressed hope when he signed with Jay DeMarcus at Red Street Records.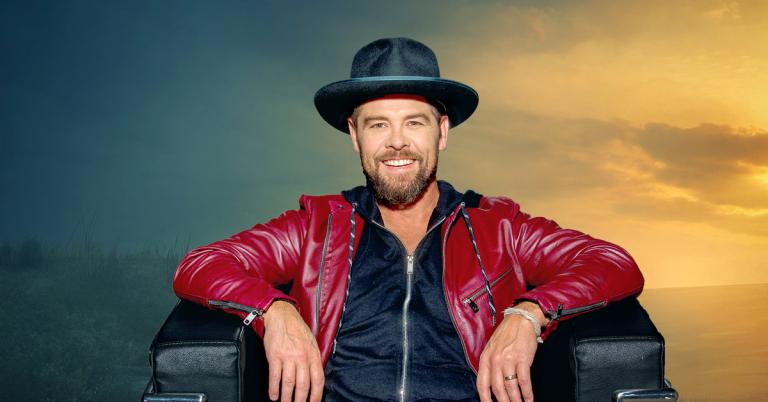 "I love it when a record label comes to you and says, 'Where's your heart at?' and that's what Red Street did," he said. "I said one of the things I'd wanted to do was a real Christmas record that would last me a long time."
Crabb was teamed with acclaimed producer and musician Tim Akers who finished half the record before his leukemia came back.
"He didn't get to finish the record, but his feel is all over it," he said. "So, we dedicate this record to his legacy and his family. This is the last thing he worked on."
The songs include "Tennessee Christmas," "Mary, Did You Know?," "Go Tell it on the Mountain" and originals, such as the title song and "Being Home for Christmas."
"I had a blast writing and recording these songs," said Crabb. "Even though it was 100 degrees outside when we recorded, we bumped the air down as low as it would go and immersed ourselves in the music."
To promote the record, Crabb teamed with Unspoken, Micky Bell, and Iveth Luna for a Christmas tour, which he said should have been called "December," because "we do a lot of regular songs as well as personal ones." Still, the singer says "it's my favorite time of the year."
"The house is loud and fun and noisy," he said. "We just have to stop and enjoy these noisy moments."
Crabb thinks of his grandmother in particular during the season and the Christmases he spent with her at her Kentucky home.
"Going to her little country, Kentucky country home and she's cooking and wrapping her little gifts that she got off that she ordered off as TV programs that tore up the day after," he said. "It was just very special. We would all get together and eat and sometimes got the guitar and sang or she'd get to feeling the presence of the Lord and in the home and she'd have herself a service right there."
In the spring, Crabb will reteam with Bell and Rhett Walker for a spring tour before traveling to Israel to film a new series in the fall with Pastor Jentezen Franklin.
"We're very, very pumped about singing the songs, these new songs where our faith was birthed and began and our Savior came to, to Earth," he said.
"Miracle in a Manger" is currently available through retail and digital outlets.