The spiritual side of a beloved music pioneer is the focus of the new documentary "Johnny Cash: The Redemption of an American Icon," a Kingdom Story ("I Can Only Imagine," "The Jesus Music") production releasing to theaters this week through Fathom Events. The film features interviews with country music stars Marty Stuart, Wynonna Judd, and Tim McGraw as well as faith leaders Franklin Graham and Greg Laurie, who authored the book that inspired the film.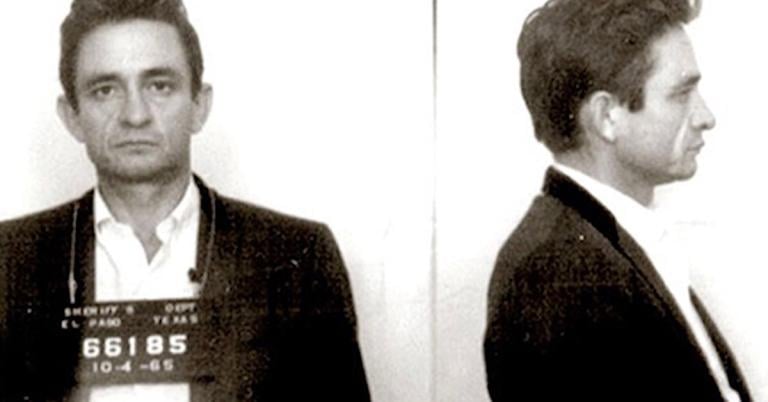 John Carter Cash, son of the famed singer-songwriter, serves as an executive producer and a voice providing insight into Cash's spiritual journey from despair to hope. In this exclusive interview, he talks about the new film, his father's spiritual journey, his "goofy" sense of humor, and what new discoveries the audience will make about "the Man in Black."
How did this documentary come about? It was based on a biography by Greg Laurie, right?  
It was really something that we'd had a vision of for a long time, a documentary that was focused on my father's spirituality. Having a book that focused on his spirituality was also very important. He set the wheels in motion because it's what meant the most to him, his faith, and his resounding faith that was there throughout his life. There were periods of struggle. In the periods of great success in his life, he would sing gospel songs on stage and do what he believed in no matter what, and would always profess his faith. Then, also in periods of struggle, he was not afraid to reach out and say, 'I need help.' And he did so on a regular basis. There were periods of darkness in his life when God was always there for him. And it just made up who he was. If I look back on who my dad was, he was a scholar. He had a great sense of humor. He had he could be very wise one minute and then same as if it had gone somewhere else the next, which is exactly the way I am. Well, maybe not the wise part. All those different things that made up dad came together within this film. It's a great insight into who he was. It's a great way to understand what he really stood for.
You know, there have been a lot of singers through the years and a lot of people who've been probably had the success that your dad did, but everyone continues to be fascinated with Johnny Cash. Why is that?
He was at the foundation of recorded music. He was there, or not long after anyway. He was in Memphis when the sort of the "Big Bang" happened of music and Elvis might have been rock and roll. Jerry Lee was also rock and roll and rockabilly. My father was rockabilly, but he was the country. He was the one that was country. So many different amazing country artists you can say, "Oh, they're like this" or "they sound like this" or they have a certain style But no one had the style with my father had. It was unique. I believe that hopefully, artists out there will want to sound like no one else other than themselves. Because my father's example was for nothing else, you can forget trying to sound like Johnny Cash. The best interpretation of Johnny Cash I ever saw was Merle Haggard, I have to say. If you can find it, you should check it out. But, there are not that many artists that naturally sound like my father. And there are not many people who've tread the same path.
Most artists that go down this path never profess their Christianity. Or they became known as a Christian artist. But my dad is claimed by punk rockers as much as he is by gospel music. He's a uniter there. He sang the songs of every man. The music that he gave us is for all of us and can touch so many different people. There's a great example there. He would probably say, "Don't follow my example, but learn from my mistakes." Because he definitely fell short in many different ways. And that's not necessarily how you're cool. How do we find our path? Well, we go through what we go through. There's a lot of good to glean from my dad's story.
Everyone knows the face and voice of Johnny Cash. What was it like growing up with him as a father?
He was a gentle man, and he was not puffed up and full of himself to a level where you felt like you were apart from the rest of the world. It made it that much easier to grow up there. I might have felt a lot differently about life if Dad would have been more of an elitist in the way that he thought or saw the world, but he didn't he didn't walk into a room noticing the inequality. He didn't get on stage and sing for just certain people that were there. He sang for everyone. And, that made it that much easier to feel like it's more connected with people and connected with humanity.
What do you hope people will learn from watching this documentary?
I hope that they feel like they have a better understanding of my father and a connection with him on a personal level. I hope that the viewers will walk away feeling as if they know my father in a way that they did not when they walked into the theater. I hope people enjoy the music. You don't have to be a Christian to go see this film. It is definitely intriguing and insightful for everyone from all walks of life, but I believe that it will help those out there also who are looking for their own path or feel like they might have lost it. If you get a chance to make it into the theater, I think you'll bring it you'll bring out some inspiration.
I'm curious – did he have a good sense of humor? What was it like?
Silly, goofy, sometimes boisterous. He would walk around with a pig nose zone and have a little bitty amplifier and walk around and sing silly songs with Jack Clement. He wasn't much about one-liners, but he just loved to have fun and loved to laugh. He was also a prankster. He and his bandmates wrote the rules on breaking the rules. There was definitely a lot to my father's sense of humor that made up who he was.
"Johnny Cash: The Redemption of an American Icon," a Kingdom Story and Lionsgate Production directed by Ben Smallbone, is in theaters Dec. 5-7 through Fathom Events. For more information or to purchase tickets, click here.