During a recent interview for his upcoming film "Emancipation," Academy Award-winning actor Will Smith revealed a spiritual component he noticed while making the Civil War-era slavery drama. Releasing Friday on AppleTV+, the film was directed, and executive produced by Antoine Fuqua ("Training Day," "The Equalizer") and also stars Ben Foster and Charmaine Bingwa. The film is inspired by the true story of a man known to historians as "whipped Peter" who is taken from his family to a Confederate labor camp building a railroad. He breaks free from his captors and begins a long, dangerous journey back home.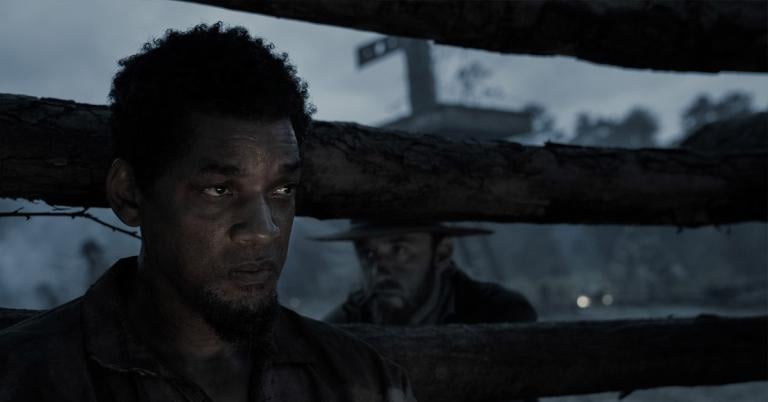 Shot on location in Louisiana with more than 400 background actors recreating the cruel, inhumane environment of slavery, Smith said the shoot was so intense, there were priests, counselors, and spiritual advisors on set for the cast and crew.
"People were really having a hard time," Smith said.
One day, Fuqua and Smith noticed a woman who was overcome with emotion and praying in the Spirit.
"We're filming on a real plantation, in the slave pens, where a young lady had the Spirit," he said. "She started to speak in tongues. It just was something I've never seen. Me and Will went over and just wrapped our arms around her. And as she was shaking, I've never experienced anything like that before."
Smith, who has previously discussed his Christian background, said he immediately recognized what was happening.
"She all the way caught the Holy Ghost, and she was filled," he said. "I grew up in Baptist Church. So, I had experienced that before, and I know what that sound is. She was purging. And it was scary and beautiful, and divine. But it was like, that was the kind of energy that the set was inflicting on all of us."
When describing his character, Smith also referred to Peter as a "spiritual warrior."
"Peter's body was enslaved, but his mind was always free," he said. "He was a spiritual warrior who had learned, in the face of all things, to never doubt God, to never lose the centering power of his faith and his love. He believed that as long as he sustained his trust and surrender to God, that God would keep His promise of delivering Peter to salvation, delivering to his family, delivering him to ultimate wisdom, ultimate love, ultimate happiness. To me, that concept of being able to be unwavering in your emotional and spiritual independence to me is true emancipation."
"Emancipation," starring Will Smith, Ben Foster, Charmaine Bingwa, Gilbert Owuor, and Mustafa Shakir and directed and executive produced by Antoine Fuqua, will premiere on AppleTV+ on Friday, Dec. 9.