When it came to putting the life of Olympic gold medalist and Heavyweight champion on screen in "Big George Foreman," George Tillman, Jr. ("Men of Honor," "The Hate U Give") leaned on his experience watching the famous boxer growing up. Although he admits to rooting for Muhammad Ali in the famous "Rumble in the Jungle," Tillman remembers seeing Foreman coming back on the scene later as a "completely different looking guy."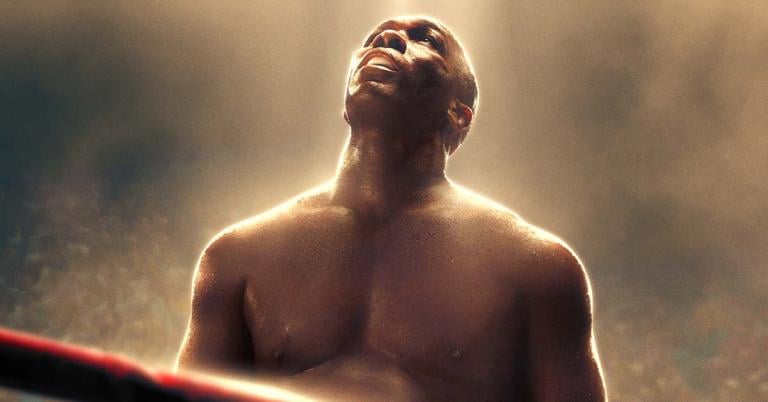 "He had a different spirit and a different soul," he said. "I really loved that angle of a guy who stopped fighting, you know, to change his life for 10 years. And I felt that was something that was very attractive to me, that he just stopped and he pursued something bigger. He became very selfless, coming from a guy who was very selfish. I just thought that was so interesting, more so than the boxing, of how this man was able to change his life, to be a better person."
After finishing "The Hate U Give," Sony Chairman and CEO met with Tillman and told him Foreman's entire story, which drew his interest as a director.
"I love telling stories, whether it's something like 'Soul Food' or 'Men of Honor,' things I've done in the past," he said. "And I told him, 'This is the kind of story I want to tell'."
What he didn't is how long it would take to tell it, due to the Covid-19 shutdown and even hurricanes that stalled filming.
"We finally got through it," he said. "And I was very happy when George saw the movie and he loved it."
Tillman said the atmosphere on set changed the time when Foreman visited. It was the day they filmed the famous fight between him and Joe Frasier, who he knocked down six times in two rounds. He told the director and crew "You guys are doing a great job" and had only two requests for Tillman to remember.
"The whole middle of the movie, he has this whole confirmation," he said. "He dies and he comes back. He wanted to make sure that was right. And he really wanted to make sure his relationship with his mother was right, because his mother never saw a fight ever. She was against it."
The director, who said he is drawn to characters that go on a journey of transformation, is gearing up for future projects, one of which is "The Thanksgiving Text," a film based on the viral story of the man who was mistakenly invited to dinner with strangers and continues to celebrate with them annually.
"We are still working on that," he said. "Sometimes with films, it takes a long time."
Like "Big George Foreman," it may also have its particular set of delays. On the morning of this interview, the Hollywood Writer's Strike began. Tillman said the industry is changing rapidly, but he hopes "for the best for everybody."
"It's a really interesting time," he said. "There's a lot of changes in the business right now. You got a lot of layoff, then you have the strike and you're trying to get people back in the same theaters at the same time. It's a little weird."
"Big George Foreman," directed by George Tillman Jr. and starring Khris Davis and Forest Whitaker, is now in theaters from Sony/AFFIRM pictures.